Hsinchu Biomedical Science Park Incubation Center under the Ministry of Economic Affairs Small and Medium Enterprise Administration primarily concentrates on the high-end medical devices industry, with emphasis also to be placed on the development of new pharmaceuticals. The integration of resources will promote the commercialization of research achievements by the academic and research communities, as well as spin-offs and start-ups, thereby enhancing the economic benefits of the biotechnology industry.

In terms of locating and attracting possible candidates, the center's deputy director Lin Jen-chieh said recruitment efforts will be centered on firms dedicated to developing medical devices that utilize Taiwan's strengths in ICT, as well as firms focusing on drug delivery in the short-term. The incubation center is currently the only center that handles biomedical technology under the administration and has integrated resources to promote results of commercializing academic research and entrepreneurship, with the aim to strengthen the biomedical industry's economic value.

One such company working under the incubation center is ProtectLife International Biomedical Inc. The firm focus on producing and developing medical equipment for In Vitro Diagnostic Devices. ProtectLife has created the world's first compact spectrum-based chemistry analyzer called ENNOLIFE, which features accurate inspection with just a small blood sample and can produce an analysis report in 15 minutes. The main focuses are applying to clinical blood analyzer and medical reagent supplies, and has been applied to blood testing for both animals and humans, urine testing. Due to the spectrum-based technology, the product can analyze wastewater and agricultural pesticides as well.The compact size of the analyzer helps the firm move into over-the-counter sales and the household, and personal healthcare management.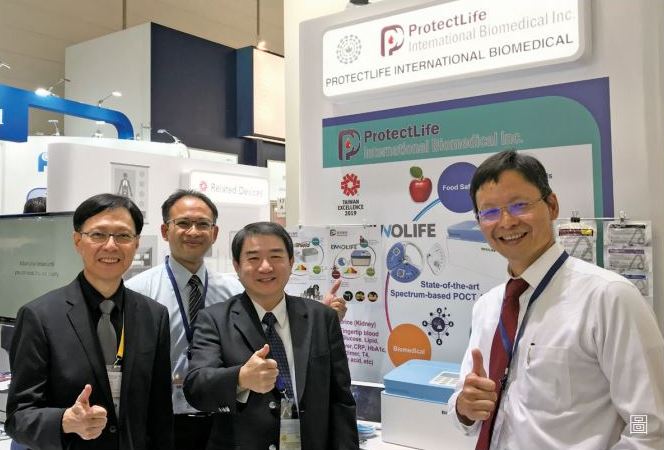 photo provided by Medical Taiwan Show Daily Day2