Founded in 2016, Oenix Biomed is a cross field collaboration between Accton Technology Corp., Fu Hsun Fiber Industries, Ofuna Tech and the National Yang-Ming University. By leveraging the cutting-edge Internet-of-Things (IoT) technology of Accton and the healthcare expertise from the National Yang-Ming University, Oenix Biomed strives to innovate medical materials, healthcare devices and smart care systems for the advancement of human welfare.

In face of the severe shortage of healthcare workforce and in response to the government's long-term healthcare policy, the company successfully launched two distinct smart care systems designed for home-based and institution-based healthcare service delivery, namely the Oenix Guardian Angel Smartcare System and the Oenix Nightingale Smartcare System. These smart care systems will alleviate the stress and workload of the caretakers, improve the quality of service in terms of efficiency and timeliness, and enhance the safety of the environment for the elderlies.

Jackie Chang, the General Manager of Oenix Biomed, explained that the Oenix Biomed's smart care systems are clever enough to respond to the behavior of the elderly. Through the interconnectivity of the devices, the smart lighting system receives signals from the sensors built within the smart mattress, and is thus able to react to the various situations, such as the sit-up posture, sitting-on-the-edge position and getting-off-the-bed motion, by automatically adjusting the brightness of the room to minimize the risk of falling. The system also alerts the caregiver simultaneously and activates real-time video streaming and voice communication to allow more time for the caregiver to rush to assistance. With the documentation of user activities, the database can be used for health management, and shall be employed as the AI model for machine learning in the next phase of development.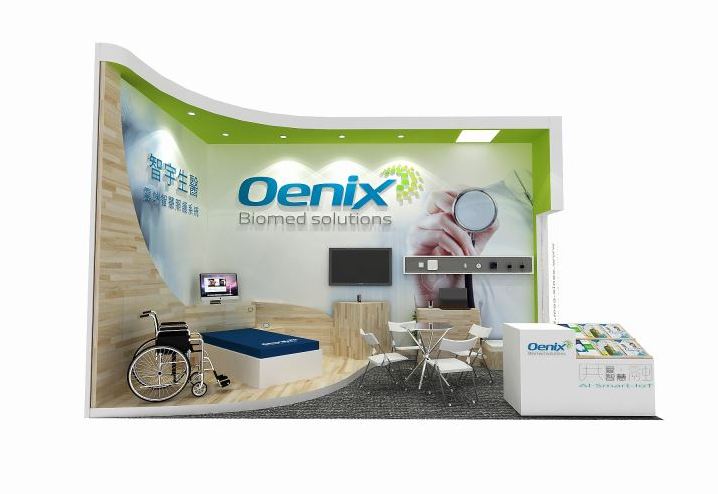 photo provided by OENIX BIOMED CO., LTD.
Through the live demonstration at the Oenix Biomed's booth D0208, the senior housing real estate developers, systems integrator, and operators of hospital and nursing home will discover how the smart care systems reduce the chance of unintentional negligence and enable a higher quality delivery of elderly care with much more ease. Oenix Biomed looks forward to gathering more user feedbacks to continually upgrade its products and services, so that more individuals will benefit.