The 2019 edition of MEDICAL TAIWAN and MCMEX debuted at TWTC Exhibition Hall 1 from June 27 to 30, with 326 exhibitors using 620 booths. The show serves as the most optimized platform that showcases the entire industry chain, from upstream to downstream, covering over three areas of "medical, health and care" in the B2B medical industry.

Two notable biomedical events will also be hosted concurrently along with MEDICAL TAIWAN and MCMEX: the "World Laser Medicine Congress 2019" and "TRANS Conference" global biomedical innovation conference.

Speaking at the opening ceremony on the first day of the show, event organizer Taiwan External Trade Development Council (TAITRA) Vice Chairman Chuang Suo-hang said this year's edition has combined domestic high-tech and Industry 4.0 trends. With Taiwan's National Health Insurance medical care recognized by CNN as the top system in 2014, Chuang believes that coupled with Taiwan's strong ICT and semiconductor experience, there would be fruitful results from this year's show.

Taiwan Medical and Biotech Industry Association (TMBIA) Chairman Francis Hong added that an internal survey has named smart medical equipment as the future of the industry. The association's highlight exhibition, Smart OR Scenario Pavilion, aims to showcase Taiwan's expertise and branding; meanwhile other membership companies will be showcasing over a hundred products. Hong addressed these firms have buyer perspectives in mind when considering how to improve and expand Taiwan's quality products' reach globally.

Smart Hospital Solutions for an Aging Society
With societies around the world heading towards an older society, the social consensus towards healthcare is increasing rapidly along with the rise of innovative technology and solutions, prompting two exhibition areas this year: "eHealth" and "Smart Senior Care," where products are optimized for combining IoT applications with smart hospital systems and household healthcare systems.

"Smart OR Scenario Pavilion" Gathers Taiwan's Best Medical Instruments
TAITRA and TMBIA teamed up to create the "Smart OR Scenario Pavilion" this year. A total of 18 Taiwanese firms will be exhibiting 60 products, from those used in the registration area to surgery rooms, recovery rooms, and allow foreign buyers to procure needed products with one stop.

International Conference Taps into Industry Trends and Export Biz
Industry, government, academia, research and medical institutions will be hosting dozens of panel conferences and seminars throughout the show. For example, "Medical Taiwan Forum" has invited Taiwan AI Labs, Quanta Computer, ASUS, China Medical University Hospital, Taipei Medical University Hospital and BE ACCELERATOR to speak at the forum. The speakers are slated to analyze how industry players and new venture investments impact and shape smart healthcare trends. At Smart Senior Care Forum, notable speakers in the senior care industry from China, Japan and Taiwan will be discussing the future of the industry. Also, the Ministry of Health and Welfare's One Country, One Center (1C1C) project, the government medical initiative under its New Southbound Policy for promoting Taiwan's medical industry overseas, will be co-hosting a seminar during the show with TAITRA.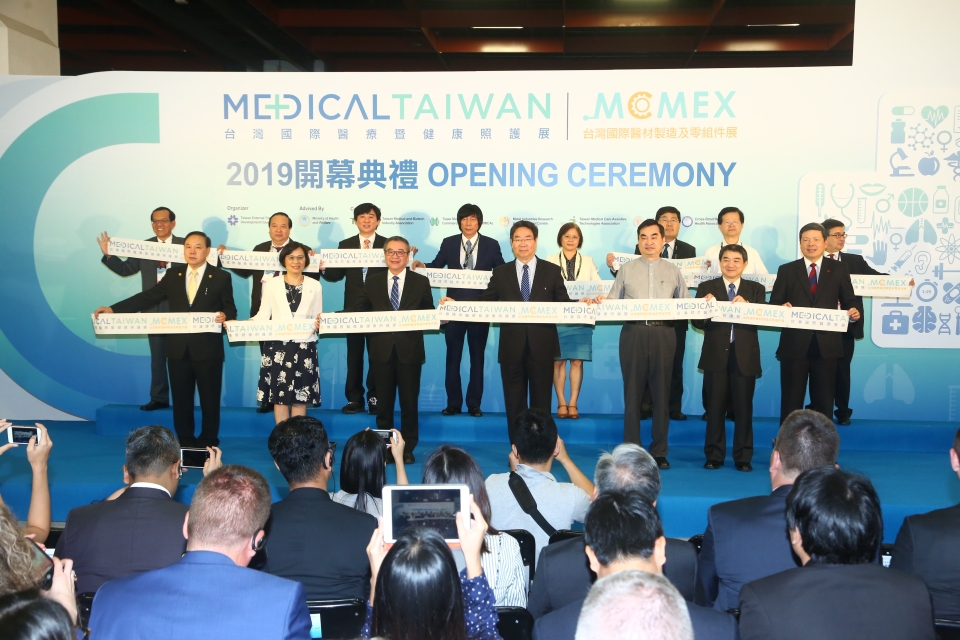 photo provided by Medical Taiwan Show Daily Day2