2019 Biotechnology and Medical Procurement Meeting Paves Way for B2B International Partnerships
In a major effort to assist Biotechnology and Medical industry in Taipei to expand its business in the global market, the Department of Economic Development, Taipei City Government hosted the 2019 Biotechnology and Medical Procurement Meeting at TICC, on June 27. Over 15 international buyers from 7 countries, including ASTEM, HIMAWARI, NIHON UNIPOLYMER and SEAHONENCE from Japan, CURA HEALTH GROUP from Australia, BPL MEDICAL TECHNOLOGIES, BOSTON lVY HEALTHCARE SOLUTIONS and GENUINE BIOSYSTEM from India, WIN PHARMACY from Myanmar, QUANG MINH MEDICAL from Vietnam, MEDITRADE SPOL. S.R.O. from Slovakia, and the other 3 buyers from Mainland China, joined the business matching event to explore business opportunities in Taipei.

The purchasing items of the buyers encompassed many kinds of Biotechnology and Medical products, including OT product, medicine, medical gas, diagnostic equipment, medical home health care, medical consumables, medical accessories, disposable hand control cautery pencil, disposable electrosurgical pads, diagnostic imaging equipment, optical ultrasound machine, HP altimeter and more.

The Taipei City Government is dedicated to promote the development of the Biotechnology and Medical industry in Taipei. With the aim to attract more international enterprises to come to Taipei, the Taipei City Government provides a wide range of subsidies and grants to startups or innovative enterprises, such as investment subsidies, start-ups, branding, R&D, angel funds and incubator grants.

The Beitou Shilin Technology Park will begin seeking investment in the last quarter of 2019, while the other project Nangang Biotech Park is slated to begin operations in 2023. Both projects will provide more space and quality infrastructures for enterprises to focus on developing new drugs and advanced medical devices.

In another effort to make Taipei the best destination for global investors, the Department of Economic Development under the Taipei City Government has established the "Invest Taipei Office (ITO)" to assist foreign enterprises investing in Taipei. ITO provides a ONE-STOP service for businesses by organizing the resources of the Taipei City Government, including laws and regulations consultation, business inspection arrangement, company registration, visa application consultation and subsidies information. Combining both the resources of the Taipei City and the central government, ITO effectively assists enterprises for expanding businesses in Taipei.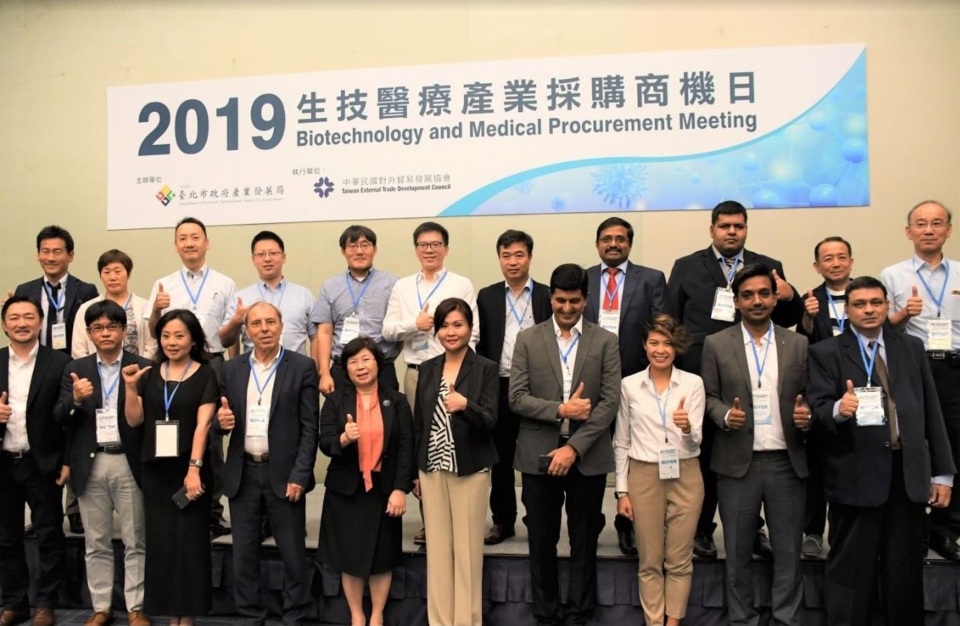 photo provided by Medical Taiwan Show Daily Day2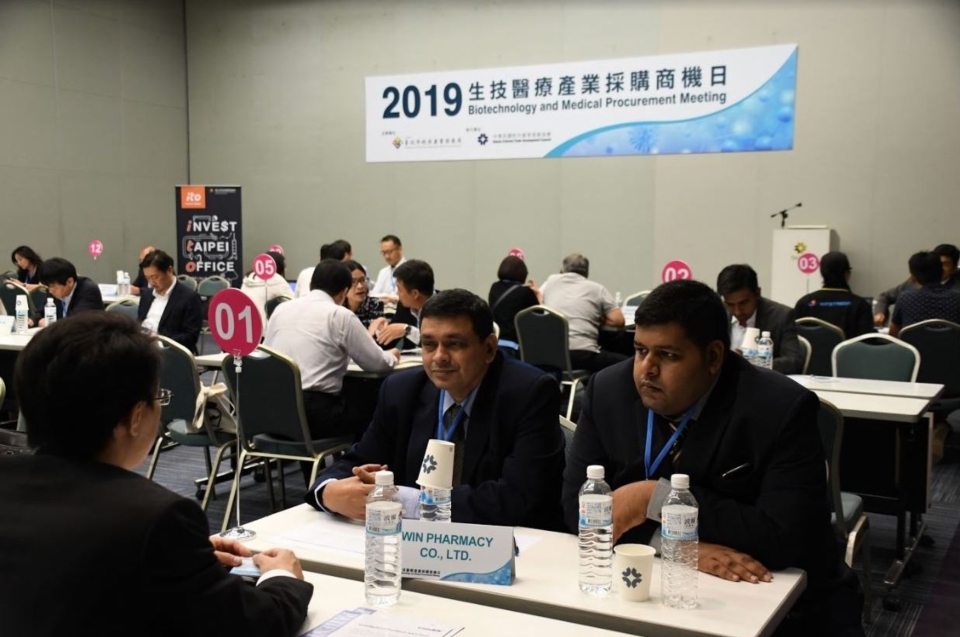 photo provided by Medical Taiwan Show Daily Day2