Chun Yeh Gear Co, Ltd. is one of the major manufacturers in Taiwan that specializes in making electrical motors and mechanical components. Equipped with more than twenty years of experience in development and production, the firm's worm wheels, pinions, and industrial gears can be extensively applied to mechanical boxes and motor parts.

The company manufactures with a self-owned gear hobbing machine and introduced professional grinder brand DRAKE to grind gears into their production assembly line. Chun Yeh is capable of making parts within the processing range of MO.2 to M10 modules, with 400mm of cutting diameter and the maximum cutting length at 600mm. This enables the firm to offer a wide range of products and customization, specifically this year, they introduced not thread rolling machines and gear hobbing machine to increase factory productivity and expand services to diverse clients. Chun Yeh, prioritizing maintaining optimal product quality for clients, has invested in professional inspection instruments as well, such as surface roughness meter, Rockwell scale, projectors, and the Klingelnberg P26 gear-inspection machine, which is the only machine in Taiwan that can measure the minimal modules. For finished transmission components, the company has constructed a vibration and noise testing laboratory and quality inspection laboratory to foster standard inspection procedures and ensure excellent quality delivery service. Also, to meet client needs, the firm has incorporated heat treatment for different materials, as well as technologies, to meet customized orders. Apart from attention to product quality, clients can also receive fast deliveries of samples and punctual delivery services for completed orders. At present, most products are exported to developed countries such as Europe, Asia, and the U.S.

Gear transmission components manufactured by Chun Yeh are extensively applied to electric tools, mechanical transmission, as parts of reduction gearboxes, agricultural machinery and electric wheelchairs. The parts are processed with a wide range of materials such as SNCM-220, SCM-415, SCM-440, S45C, aluminum, plastic, stainless steel, PB2, PBC2, ALBC and powder metallurgy. All the components for quality gears are manufactured according to customer specification and given the stamp of approval for quality thanks to quality management system TUV ISO 9001:2015 certification.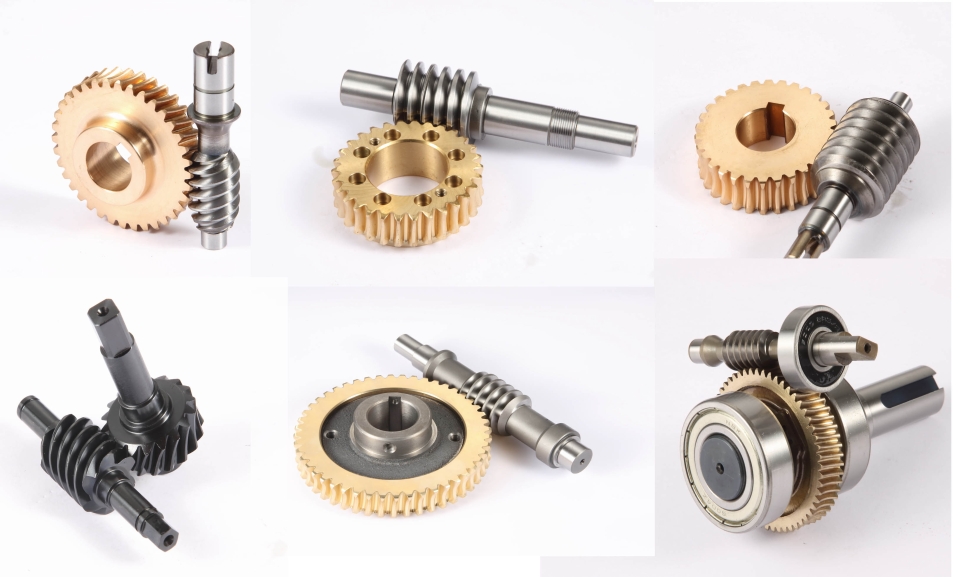 Chun Yeh Gear offers selections for gears, pinions, worm and worm wheels, reduction gearbox parts and gearbox design R&D. (photo provided by Chun Yeh Gear Co., Ltd.)