Under the influence of a stable, global economy, the production value of Taiwan's plastics and rubber machinery in 2018 hovered at TWD$43 billion compared to 2017 data. Exports and imports of plastic and rubbery machinery were valued at US$1.17147 billion and US$315.8 million respectively, an increase of 0.6% and 2.2% respectively compared to the same period last year.

Taiwan is one of the most iconic export countries in the global plastic and rubbery machine industry, showcasing at the world's leading fairs such as K Fair in Germany, Chinaplas in China, IPF in Japan, NPE in the U.S. and PLAST in Italy. In addition, TAIPEI PLAS is also considered as one of the leading fair trade shows in the industry.

In response to the labor shortage and rapidly rising labor cost, industries see a rising need for the procurement of automatic plastics and rubber machinery. In the past, one employee operated one machine, however in future assembly lines, it is inevitable that a single employee will need to operate multiple automation machines at the same time. In the face of customized demand, the era of smart machine under Industry 4.0 is arriving as the needs for high-value, low-volume customized production and smart machinery are surging.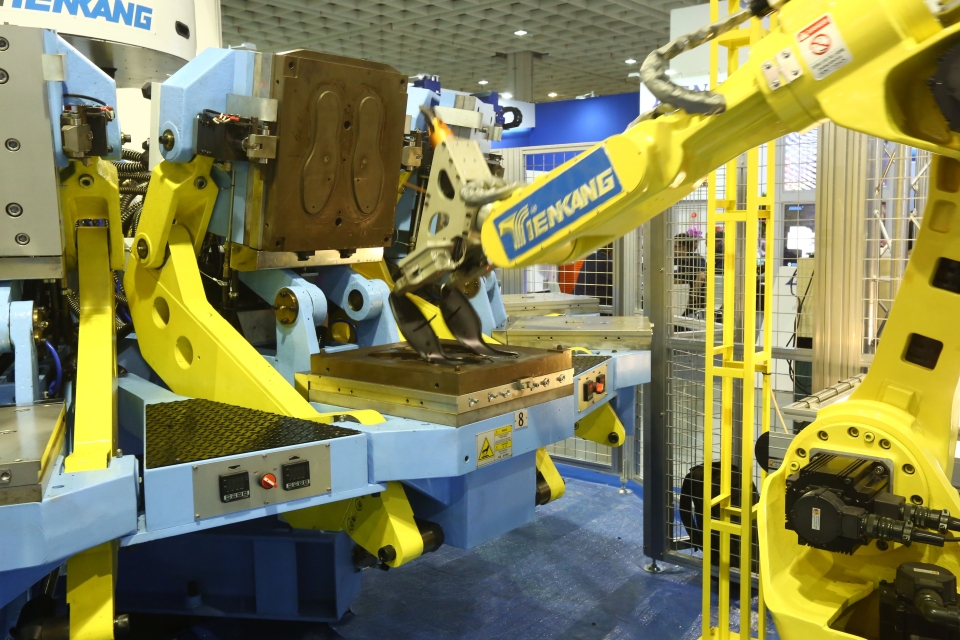 Smart, connected production will be an important characteristic of future industry. Taiwanese exhibitors have developed the latest technology to keep pace with such development. (photo courtesy of TaipeiPLAS)