According to Taiwan's customs statistics, Taiwan exported a total of US$3.6557 billion-worth this year, boasting an increase of 9.5% compared to the same period last year. For exports of metal cutting machine tools, it is valued at US$3.7286 billion, an increase of 10.2% compared to last year while the metal forming machinery exported US$582.4 million-worth of an increase of 5.8% compared to 2017.

According to the latest world machine tool survey conducted by Gardner Business Media Inc., Taiwan was ranked as the world's ninth largest consumer of machine tools last year, with consumption valued at approximately US$2.1 billion, an increase of 15% compared to 2017 data. The machine tool equipment employed in metal processing and manufacturing in the domestic market are mainly applied to auto parts manufacturing, electronic and electrical, aerospace, defense industry, including the petroleum and medical industries.

Amid the wave of supply chain shifts and restructuring in the global manufacture industry, the Taiwanese machine tool industry combined upstream resources and downstream resources through flexible production and high adaptability, cementing its pivotal role in the global machinery, automotive and aerospace industry. In addition, Taiwanese firms' return to the island and the enactment of local policy to prioritize locally-produced equipment is slated to bring more business opportunities for the global machine tool industry.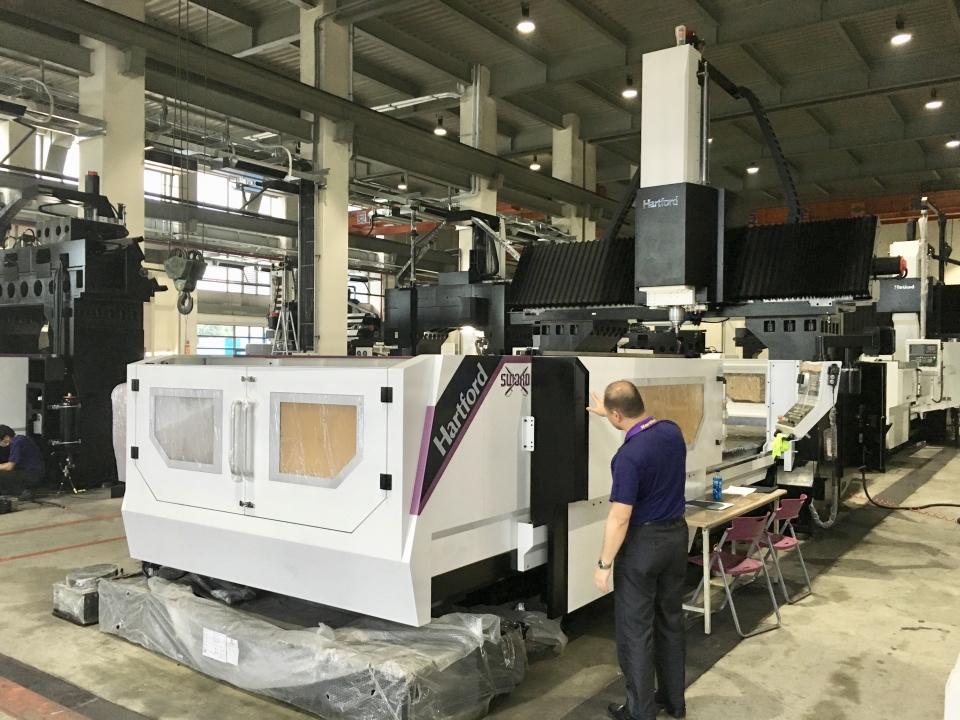 Taiwan`s machine tool plays a pivotal role in the global machine tool industry with its high flexibility ,state-of-the-art techniques and competitive prices. (photo courtesy by Sung, Chien Sheng)