Founded in 1986 in Taichung, central Taiwan, Para Mill Precision Machinery Co., Ltd. has grown into one of Taiwan's most experienced manufacturers of milling heads and complex machines for massive tooling. Today, the company is one of Taiwan's most experienced manufacturers of milling heads and large-sized complex machines for processing large molds. The current product line includes CNC double-side milling machines, vertical horizontal milling head units, and heavy-duty horizontal milling machines.

Para Mill adheres to the motto based on diligence, honesty and reliability, coupled with commitment to improve product quality. It began developing CNC doubleside milling machines in 1996 and, after seven years of effort launched its first such machine. Double-side milling machines are now Para Mill's best-known products noted the firm's general manager, Hsieh-Li Lin.

The company now focuses on large-sized machine to fill a growing demand in international market including the HM series of double-side milling machines that are especially suited to the making of plastic steel molds, featuring with "one setup for four sides" machining. The firm also produces the fully automatic HM-20050DS6 series, which is especially designed for mold base, and manifold production. Para Mill's efforts have earned it a strong global reputation as a reliable supplier of milling machines. Most of its milling machines are exported under the "Papa Mill" brand to Southeast Asia and mainland China.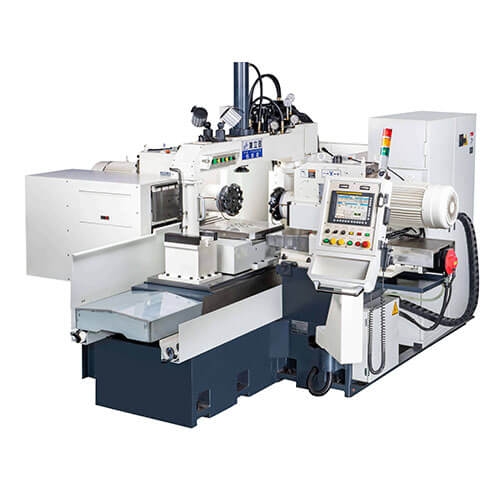 Para Mill is versed as milling heads and complex machines for massive tooling. (photo courtesy of Para Mill)