Steel wire machine, expanded metal machines, expanded mesh, steel wire and logistics
NAN SHIUH ENTERPRISE CO., LTD. is dedicated in wire drawing machine, expanded metal net machine, steel wire machine, expanded metal net, hi-rib, angle bead, continuous wire dawing machines, vertical wire drawing machines, high speed automatic expanded metal machine, steel wire, rib lath, brick reinforcement mesh, auto punch machine for perforated net, rhomb net, flat bar, logistics, roll cage, euro container, standard container" with operations in Taiwan.

The expanded metal mesh have titanium mesh 、nickel mesh 、zinc mesh .We use auto high speed expanded metal machine to produce our p roduct . We also have logistics storage equipment of steel container and rollcage.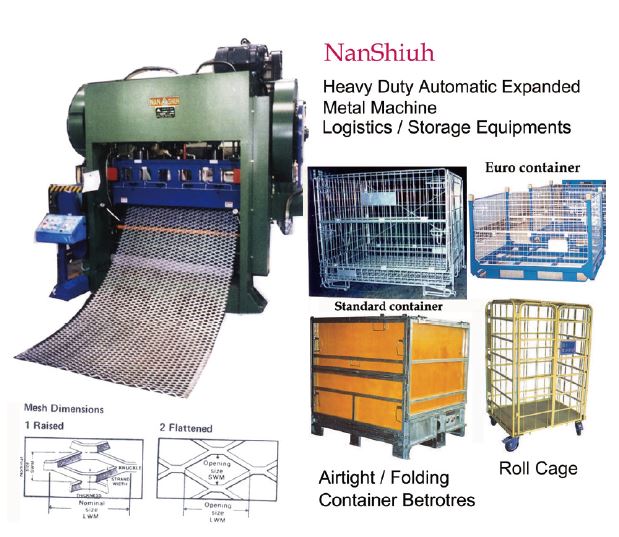 Nan Shiuh Enterprise Co., Ltd.
Tel: 886-2-2362-0941
Fax: 886-2-2362-0923
E-mail: nanshiuh@ms37.hinet.net
Website: www.nanshiuh.com