The 13th edition of Vietnam International Woodworking Industry Fair (VietnamWood 2019) and Vietnam International Furniture Accessories, Hardware & Tools (Furnitec 2019) will run in tandem on September 18-21 at Saigon Exhibition & Convention Center (SECC), Ho Chi Minh City, Vietnam.

VietnamWood is officially organized by Ministry of Industry & Trade – Vietnam National Trade Fair & Advertising Company (VINEXAD) and Yorkers Trade & Marketing Service Co., Ltd., and co-organized by Handicraft and Wood Industry Association (HAWA) while also gaining solid support from relevant government agencies as well as domestic and international industrial associations, including Binh Duong Furniture Association (BIFA), Forest Products Association of Binh Dinh (FPA Binhdinh), Vietnam Timber and Forest Product Association (VIETFOREST), and Vietnam Association of Mechanical Industry (VAMI). Additionally, VietnamWood has also been endorsed by European Federation of Woodworking Machinery Manufacturers (Eumabois) as a professional international event, drawing visitors from across Vietnam and other Southeast Asian countries.

The trade fair boasts the largest-ever gross exhibition space of over 25,000 square meters and a record number of 483 exhibitors / brands from over 30 countries and regions, and is expected to attract more than 12,000 visitors.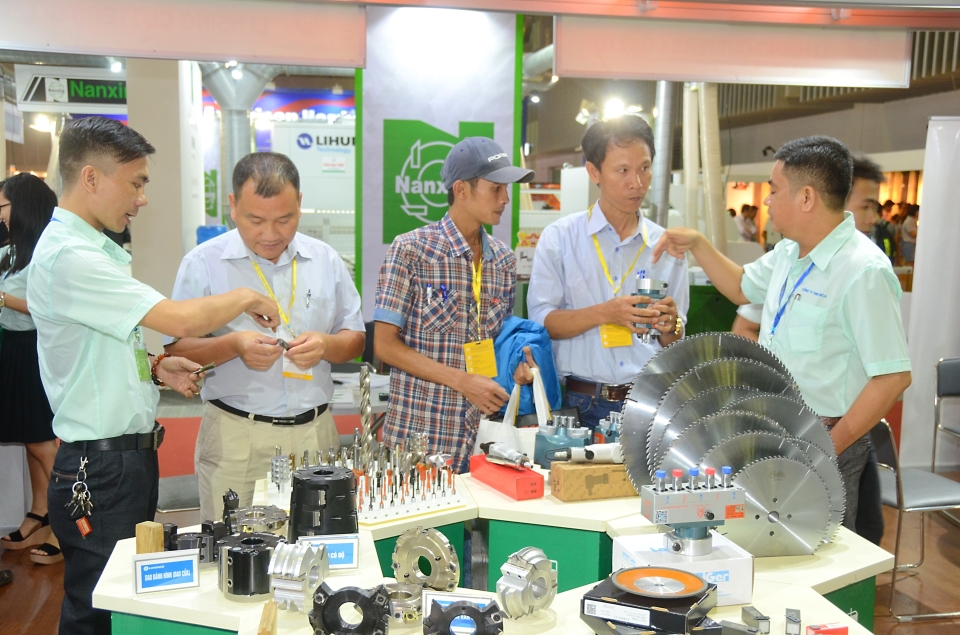 Prominent brands from America, Asia, Europe and Oceania
As the largest wood and wood processing industry fair in Vietnam, VietnamWood has managed to gather world-class suppliers under one roof to display optimal manufacturing solutions needed to bolster the growth of the woodworking industry and market in Vietnam. The worldwide leading brands will fill up seven international /region pavilions at VietnamWood 2019, namely the US Pavilion operated by American Hardwood Export Council (AHEC), German Pavilion established by the German Woodworking Machinery Manufacturers' Association (VDMA), Taiwan Pavilion organized by Taiwan Woodworking Machinery Association (TWMA) and other pavilions from France, China, Austria and Canada, showcasing a wide variety of woodworking machines, equipment, consumable materials, furniture fittings, accessories, tools and technology to meet strong regional market demand and create immense opportunities for Vietnam's wood and wood processing industry.
Well-known brands at VietnamWood
Well-known brands including Homag, Weinig, Siempelkamp, SCM, Paolino Bacci, Nanxing, New Mas, Leadermac, Vetta, Thuan Hien, Quoc Duy, Dai Phuc Vinh, Long Phat CNC, Baillie, Northwest Hardwoods, Ducerf, Eurochene, SPENCER INC. (C.A.), Hafele, CHUNG TSAI, Dinh Luc and many more will converge together to provide a one-stop business platform for wood and wood product manufacturers seeking to update technology and product quality, improve manpower quality and management performance, build their own brands, and boost supporting services.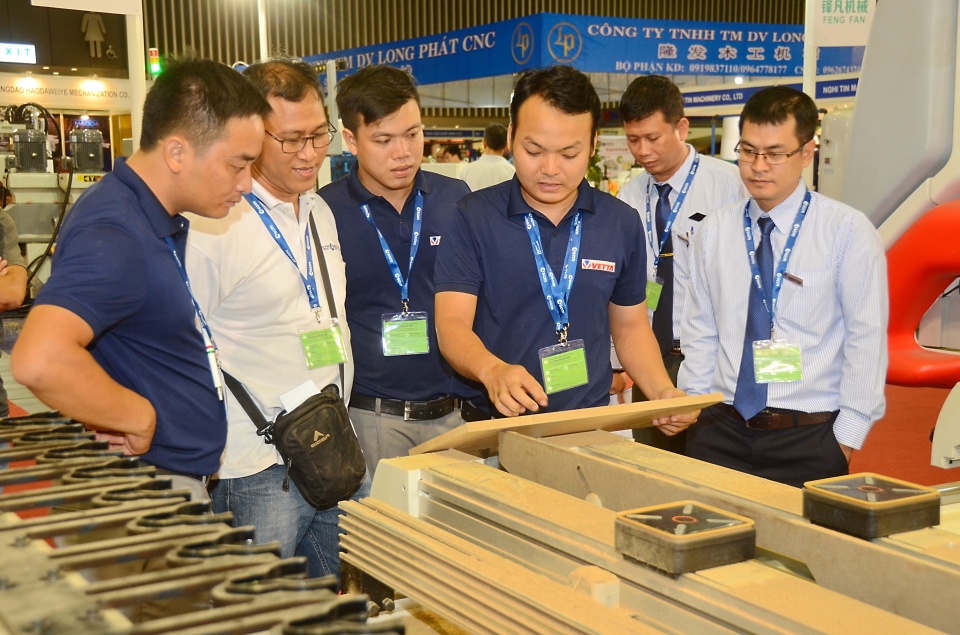 Seminars hosted by reputable international and domestic industry associations
As always done, a series of seminars will be held during the show period. Many keynote speakers from renowned industry associations such as Binh Duong Furniture Association (BIFA), Vietnam Chamber of Commerce and Industry (VCCI), Handicraft and Wood Industry Association (HAWA), and Taiwan Woodworking Machinery Association (TWMA) will gather at VietnamWood to shed lights on the expertise and recipes concerning optimal woodworking and furniture production operations. They will share valuable advices through such topics as Technology Transformation- What Are Automation Trends for Manufacturing Industry, Productivity & Quality Solutions for Wood Industry in Digital Era, and Material & Practical Application in Wood-working Interior Design. All these interactive workshops and informative seminars will surely add extra value to your participation.
Enjoy a rewarding visit to the show
As one of the most renowned woodworking exhibitions in Asia, VietnamWood is certainly the best meeting platform for all the professionals in the wood processing industry in Vietnam. Numerous international brands with advanced technologies and machinery equipment, precious insights from informative seminars hosted by reputable woodworking industrial associations, and a wide range of versatile manufacturing solutions are all accessible here at Saigon Exhibition & Convention Center (SECC) Sept. 18-21, 2019. VietnamWood is more than ready to grant you a rewarding experience.
To avoid long queues, visitors are advised to register online in advance. And those who visit VietnamWood by using the [Chan Chao member card] QR code they receive from pre-registration will have a chance to win an iPhone.
For more information, please access https://www.chanchao.com.tw/vietnamwood/