Taiwan Hardware Show 2019 (THS)served as the best business platform for the hardware industry in Taiwan, netting tremendous business opportunities for participants during its three-day run from October 17 to 19 in Taichung.With over 430 exhibitors using over 1000 booths, it created a record high this year.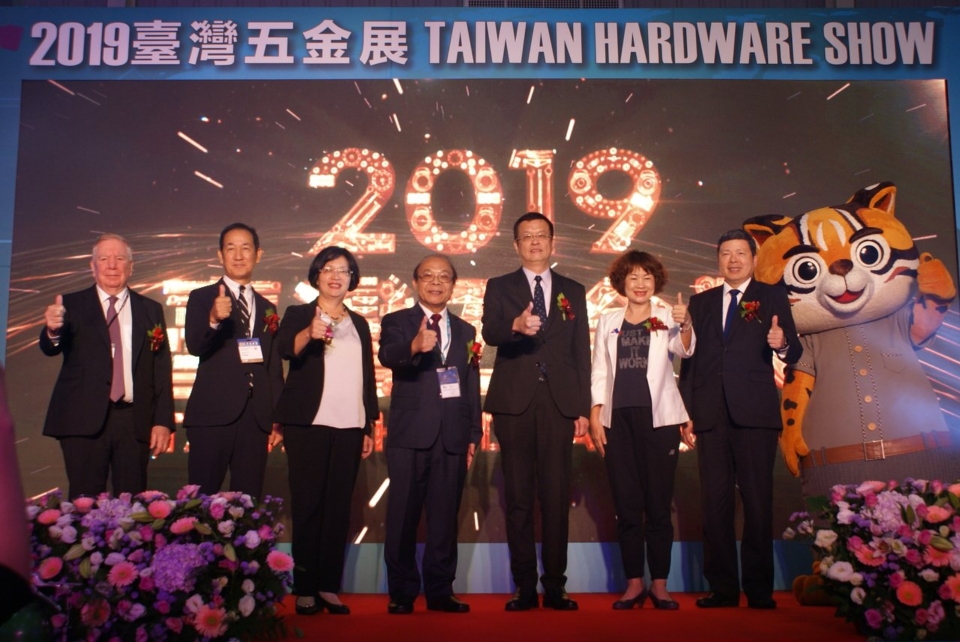 Taiwan Hardware Show unveils on oct 17. under Huang Hsin-te, chairman of Taiwan Hand Tool Manufacturers' Association (photo provided by Wu-Chin-chang)
Huang Hsin-te, chairman of Taiwan Hand Tool Manufacturers' Association said Taiwan is a world leader when it comes to contract manufacturing of medium- and high-end hand tools. Taiwan is the third biggest exporting country with approximately NTD$ 115.8-billion-dollar export production in Hand tool industry in the worldwide.
THS has valued by global buyers such as Stanley, Kawasaki, Snap-On, Sydney Tools, Berner, and milwaukee. Besides, purchasing representatives of distributors from IKEA, Lowes, Monotaro and TradeTools have attended many editions of this trade fair. This year, the number of distributors from the U.S and Europe surpassed last year, which helped Taiwanese firms gain orders, increasing the exports momentum of Hardware industry.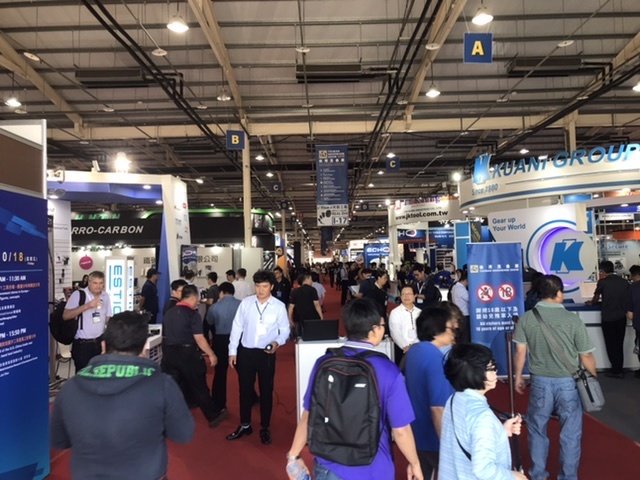 The trade fair is crowded with many global visitors(photo provided by Ralph Yang)
THS has played a pivotal role in expanding market.Visitors have a deeper understanding about the high quality of manufacturing skills from Taiwanese suppliers. As equipped with competitive prices and diverse application of hardware tools, it can fulfil buyers purchasing needs. On the other hand, exhibitors have more opportunities to showcase their latest and premium products to buyers.More importantly, the feature of this show lies in great geographical location to its plants which means buyers are available to see products in person in the afternoon after firms have made contact with clients in the morning.
CENS, one of Taiwan's most experienced export-oriented media, was available at THS and this year, circulating its informative publications, including Guidebook to Taiwan Hand Tools and CENS Hardware. With a more than 40 years of good reputation among domestic and international readers, CENS' publications were quite popular with visitors at the show.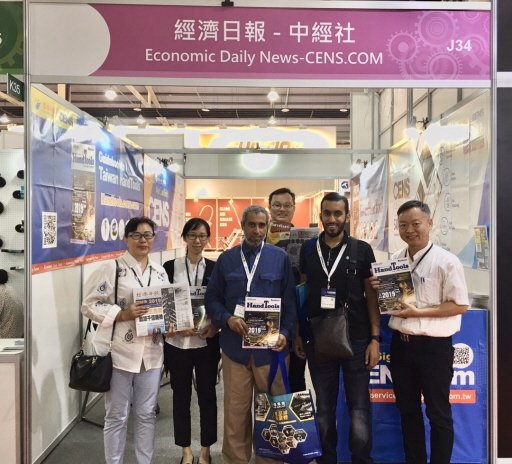 The CENS' booth attracted foreign buyers interested in its publications and our matching services