Smart machinery is an important policy content of the government's 5 + 2 industry innovation plan, and it has also helped Taiwan's machinery industry to break through trillion yuan in output value in 2017, becoming Taiwan's third trillion yuan industry.

Kobashi, Chairman of the Taiwan Machinery Association, said that in the future, Taiwan should continue to move towards the direction of smart machinery and smart manufacturing, aiming at a steady growth of about 10% per year, hoping to reach the vision of a total output value of 2 trillion yuan in the machinery industry by 2025. One of the key factors to realize this vision is to develop the high added value created by smart machines and smart manufacturing.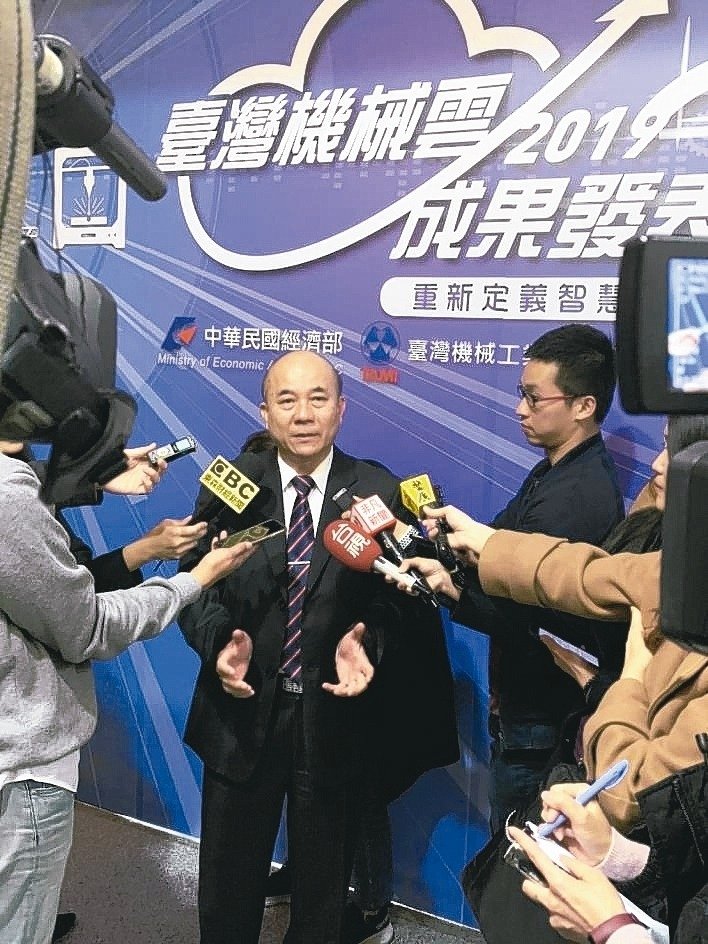 Chairman of the Machinery Association, attended the Taiwan Machinery Cloud Achievement Conference. Machinery Association
Corbusi believes that the first step into Industry 4.0 is device networking. In 2017, the union suggested that the government should assist Taiwan's SMEs to take the first step, so in 2018, the birth of a smart set-top box (SMB); In the year (2019), he called again, because the domestic machinery industry is mostly small and medium-sized enterprises and cannot invest in large-scale basic software and hardware development. Therefore, the government and legal entity research units are required to assist in the development of the mechanical cloud, and allow the equipment industry, component industry, and software development. Vendors can jointly build a smart machinery software ecosystem, so the "Taiwan Machinery Cloud Achievement Conference" was recently held to kick off the Taiwan Machinery Cloud.
Corbusi said that the various types of value services such as omen diagnostics, process diagnostic monitoring, order or capacity forecasting, process and process optimization, supply chain management, and industrial clustering needed by most machinery manufacturers require robust data collection and cloud computing. The computing platform is based, but SMEs cannot invest in infrastructure development such as smart function modules and public cloud platforms. Therefore, government assistance is needed to combine Taiwanese legal forces to build a Taiwanese mechanical cloud.
Following the advice of the conference, the government responded to the needs of the industry. The government has planned to invest 1.6 billion research funds in the next 4 years to develop smart machinery cloud-related plans. Legal entities such as the Metal Industry Research and Development Center and the Precision Machinery Research and Development Center will continue to deepen the smart machinery cloud platform and establish industrial application cases such as metal cutting, metal forming, rubber and plastics, electronic processing, woodworking, and laser processing. In the future, It will also continue to invest in deepening AI, 5G and other cloud application service technologies to assist Taiwan's machinery industry in a comprehensive upgrade and make Taiwan's machinery industry great again.