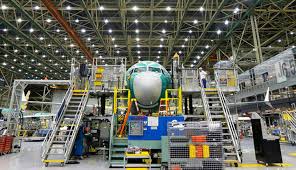 Taiwanese Machinery hasn`t effected by the Novel Coronavirus(photo courtesy of U.S. NEWS )
The pneumonia epidemic in Wuhan, China continues. The Industrial Research Institute of Obstetrics International pointed out that the proportion and amount of Taiwanese industrial machinery products using from mainland China components are extremely low and can be obtained from Taiwan or other countries. The epidemic has no impact on industrial machinery.
Observing Taiwan's industrial machinery, the ITRI recently pointed out that most of the complete machines and component products, including rubber and plastic machinery, textile machinery, woodworking machinery, printing machinery, food machinery, etc., are mostly produced in Taiwan, of which about 70% to 80% are exported. The amount exported to mainland China accounts for about 15% to 20% of the total export value of products.
Under the influence of the epidemic, the ITRI estimates that in the conservative situation, the output value and revenue of Taiwanese industrial machinery Taiwanese companies in the first quarter will decrease. It is also necessary to pay attention to the resumption of downstream manufacturing including rubber and plastic products, furniture, and textiles. There are unpredictable market risks.
In addition, due to the time taken to close cities and enter autonomous management in different parts of China, the actual resumption time will be different. After setting up factories and Taiwanese businessmen in mainland China, there may be a risk of material shortage in components such as steel and mechanical and electrical equipment.
From the perspective of output value, ITRI points out that Taiwan's industrial machinery output value accounts for about 10% of the output value of industrial machinery in Taiwan, and some manufacturers are mainly based on the domestic demand market.