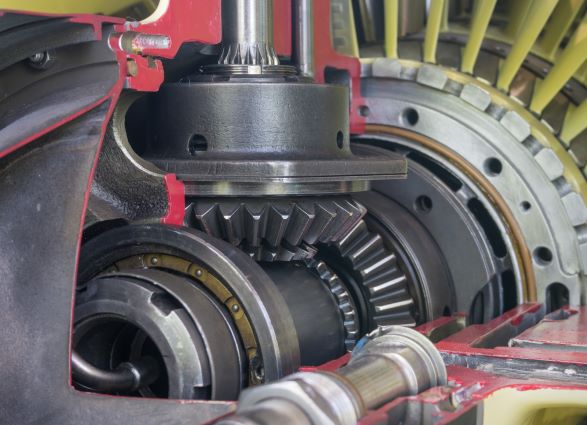 With the tension between the China-US trade war slowing down, the economy is expected to boom in the second half of this year. (Photo courtesy of CENS.com)
Affected by the coronavirus epidemic, the "Taipei International Smart Machinery and Smart Manufacturing Exhibition", hosted by Taiwan External Trade Development Council and the Taiwan Machinery Association, have been postponed to September 9, and will be held in conjunction with the "Taipei International Plastics and Rubber Industry Exhibition" and "Taipei International Shoemaking Machinery Exhibition" with occupying a total of 3,300 booths, and setting a record high.
Alex Ko, the chairman of the Taiwan Machinery Association, mentioned that in the first half of the year, the orders are bound to be affected, but inelastic demands are still. The impact of the epidemic on the overall machinery industry is only short-term and still look up to 5 to 10% increases overall. He also said that the epidemic continued to spread and hit the global industry chain, but it also underscored the importance of automation and smart manufacturing.
With the resumption of work in mainland China and the fermentation of the second production base in Southeast Asia, this buying momentum is expected to erupt in the second half of the year. Exhibitors take every chance to sprint to take orders.
According to the Taiwan External Trade Development Council, the three major machinery exhibitions will take place in Nangang Halls 1 and 2 and the scale is expected to reach 3,300 booths. It comprehensively showcases the advanced machinery and equipment of the machinery industry in the three major areas of smart manufacturing, plastics and rubber, and shoemaking. The alliance will be the most important international machinery joint exhibition in the second half of the year.
The theme of this year's Plastics and Rubber Industry Exhibition is "Industry 4.0", "Smart Manufacturing" and "Circular Economy". The contents of the exhibition include plastics and rubber machining equipment, injection molding machines, hollow molding machines, printing machinery, packaging machinery, molds and parts. Accessories, plastic and rubber materials and products.
According to the statistics of the Machinery Association, the output value of Taiwan's machinery and equipment in the past three years has reached over NT $ 1.1 trillion, and the export value has reached 28 billion to 30 billion U.S. dollars. The production base and supply chain are complete. It is an extremely competitive.