The digitization of metalworking industry is being accelerated by the advent of emerging and disruptive technologies which are to be the next era of global growth and innovation. At METALEX Vietnam 2020, industrialists will learn how they can enhance productivity and product value and how their factories could be transformed through metalworking intelligence by capturing, tracking, measuring, integrating and analyzing production line more efficiently. More than 500 brands from 25 countries, along with 10,000 trade visitors will create one-stop networking platform for all forward-looking manufacturers to extend business horizon. This is a must-attend event for the metalworking community; the event where businesses and lives will be transformed.

Once you become our exhibitors, you will be entitled to exclusive privileges such as business matching programs, networking function and comprehensive marketing campaigns which aim to bolster your brands' reputation and promote your technologies before and during show days.

Metalworking Solutions Hub for Production Upgrade
Full spectrum of metalworking solutions from Automation Technologies, Machine Tools, Welding, to Industrial Robots will be at your disposal at METALEX Vietnam 2020. Shifting towards Smart Factory will be at ease!

METALEX Vietnam 2020's Exhibit Profile
Exhibitor Profile
• Machine Tools and Machining Centers, EDM Machine
• Sheet Metalworking
• Welding Technology
• Factory Automation
• Pump & Valve
• Material Handling
• Mold and Die
• Foundry
• Wire, Tube, Cable Technology
• Metrology / Control Measurement
• Tools and Tooling
• Surface Treatment
• Fluid Power
Visitor Profile
By Job Function
Government Senior Executives ● Foreign-invested Factory Management ● State-owned Factory Management ● Industrial Zone & Cluster Executives ● Army Maintenance Center ● Top Corporate Management ● Manufacturing Managers ● Production Managers ● Plant Managers ● Production & Design Engineers ● Material Handling Personnel ● Purchasing Managers ● Industrial Designers and Consultants ● Trading Firms ● Vocational Schools / Colleges
By Industry
Government Procurement Center ● Training Center ● Army Maintenance Center ● Metal Components & Products Manufacturing ● Manufacturing and Processing ● Electrical ● Electronics Manufacturing ● Automotive, Parts Manufacturing ● Motor & Vehicles ● Transport ● Storage & Handling ● Ship Building & Marine Engineering ● Parts & Bearing ● IT & Telecommunications ● Building & Construction ● Petroleum & Petrochemical ● Rubber & Plastic Products Manufacturing ● Material Testing & Inspection ● Engineering, Contracting Manufacturing & Turnkey Projects ● Tools ● Mold & Die ● Oil& Gas ● Furniture
Igniting Sparks of i-Welding
Recognized as a specialized show within METALEX Vietnam, Welding Vietnam will return this year under the theme of "Igniting Sparks of i-Welding"
Boosting your welding production capacity with robotics technology has never been easier at Welding Vietnam 2020, Vietnam's Leading International Exhibition Specializing in Welding & Cutting Materials, Equipment, and Technologies. The event will be showcasing latest welding solutions as well as technology advancements and the concept of i-Welding, the key to optimize productivity, flexibility and quality for welding applications with ready-to-use solutions for welding robots. Coupled with IoT, your factory will take a paradigm shift to become smarter and more powerful than ever.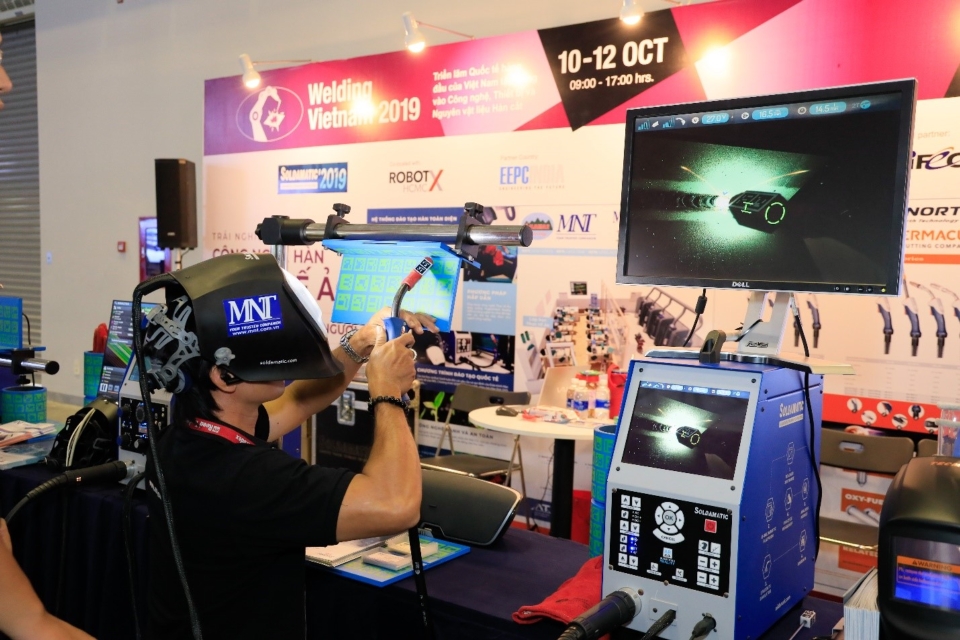 Welding Vietnam 2020's Exhibit Profile
Exhibitor Profile
• Flame welding, surfacing and oxygen cutting machinery and equipment
• Machinery and equipment for welding, surfacing and arc cutting
• Thermal spray machinery and equipment
• Resistance welding machinery and equipment
• Machinery and equipment for pressure welding (friction, diffusion, cold, ultrasound welding)
• Machinery and equipment for other methods of welding, cutting and soldering
• Additional and auxiliary materials
• Robots, manipulators and accessories for welding technologies
• Other elements, machines and consumables for welding
• Metal bonding machines
• Welded structures, sub-supplies of welded parts
• Research, services and institutions in welding, cutting, soldering and metal bonding
Visitor Profile
Trade & Professional visitors from the following industries:
• Agriculture • Automotive • Construction • Energy • Heavy Equipment • Mining/Utilities/ • Power Generation • Military/Defense • Oil & Gas • Sub-contracting • Transportation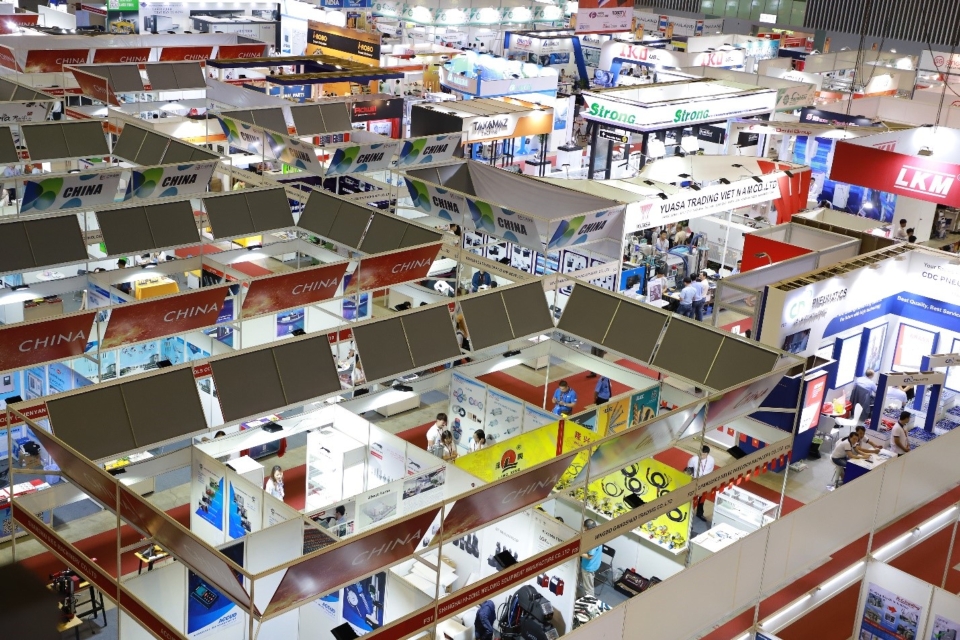 About Reed Tradex
Reed Tradex: Nurture Your Business
Reed Tradex is ASEAN's leading exhibition organizer. We are a member of Reed Exhibitions, the world's leading events organizer who creates high profile, targeted industry events where buyers and suppliers come together to do business. Our global portfolio includes over 500 events in 30 countries, serving 43 industry sectors. In Thailand and Vietnam, we organize over 20 strong brands of international exhibitions and conferences.
35 Years of Successes
For 35 years, Reed Tradex has been forming circles of business contacts for many industries using unique skills in Event Strategy, Financial Control, Operations Excellence, and Integrated Marketing Communications, that can only be excelled through experiences and connections.
If you have queries, please do not hesitate to contact us:
• Organizer: Reed Tradex Vietnam
• Tel: +84 28 6287 3355
• Email: metalexvietnam@reedtradex.co.th