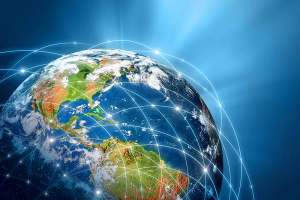 Global Trade Decreased by 2.5% (Photo courtesy of CENS)
In the first quarter of this year, global trade volume reached the largest contraction in more than a decade, and it is estimated that the decline will continue to expand in the next few months. With the New Coronary Pneumonia epidemic and the tension between the United States and China blocking global supply chains, multinational companies trying to break through are thinking about how to shorten the supply chain and improve resilience.
According to the statistics of the Netherlands Economic Policy Analysis Bureau (CPB), global trade volume fell by 1.4% in March compared with February, and the overall trade volume in the first quarter plummeted by 2.5%, the largest decline since the financial tsunami.
CPB said: "It is predicted that the trade volume will drop sharply in April and May. The leading indicators show that global trade will only shrink more in the next few months."
Economists of the World Trade Organization (WTO) estimate that global trade volume will decrease by 13% to 32% in 2020. The worst scenario if one-third shrinkage comes true is equivalent to a full three years during the Great Recession Decline; but if economic activity returns to normal and the epidemic is brought under control, trade volume is expected to rebound next year.
The sudden halt in trade also highlights how closely connected countries are in sourcing and manufacturing products ranging from automobiles to smartphones. However, as the epidemic blocked a huge supply network, the vulnerability of a single country at the nodes of the supply chain was also exposed.
In view of this, the epidemic and the previous trade war and technological war between the United States and China are forcing multinational companies and policy makers to think about moving the production line back to the country, thereby protecting the production of key materials and reducing their dependence on mainland China.
The epidemic has made the reliability of long-term supply chains increasingly questionable; as tariffs and other trade barriers increase, the supply chain covering land plants is particularly worrying. Davin Chor, an economist at Dartmouth College, said: "The epidemic has prompted companies to reassess their global value chain layout strategy, especially their reliance on mainland China's supply partners." Policy officials estimated that the epidemic and the stalemate could not be stopped The US-China trade dispute will change the global supply chain.