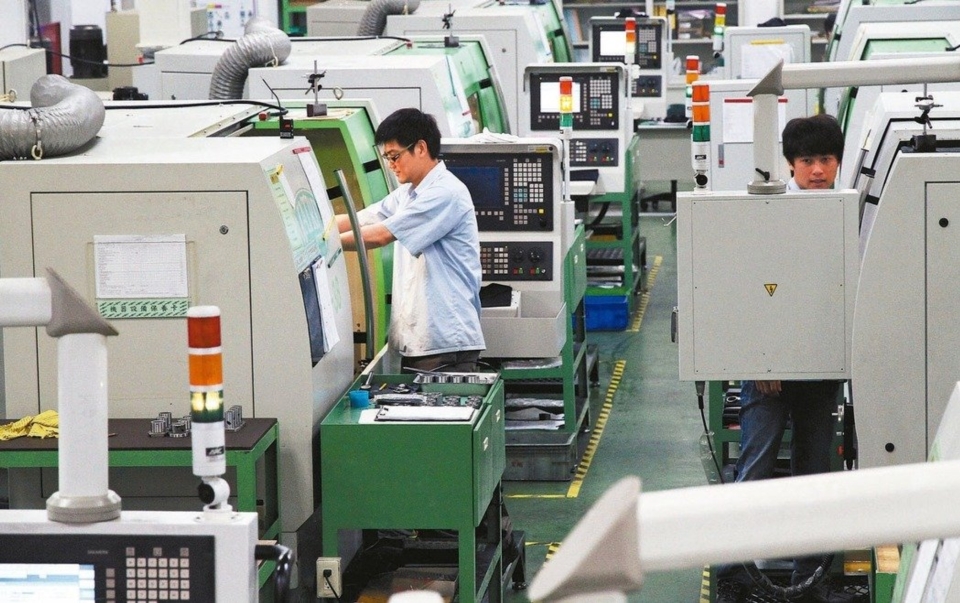 Taiwan has demonstrated how companies can assist by providing innovative solutions to meet manufacturing demands in the post-pandemic era.(Photo courtesy of UDN)
While the nation started lifting lockdowns that allow important businesses to reopen amid Covid-19 , local industries such as manufacturing, need to track their operations to make up for the times when the government-imposed community quarantines temporarily grounded them to a halt and, in the meanwhile, prepare to meet the market demand expected to increase once this crisis is over.
"The Covid-19 pandemic has shown the importance of industry upgrade, automation, and accelerated import-related solutions," Taiwan External Trade Development Council President and Chief Executive Officer Walter Yeh told industry players and international media during the recent "Taiwan Excellence Smart Machinery" online news conference.
This, in turn, has led for the mechanization and application of industry 4.0 as a growing trend in the machinery industry, he added. Smart manufacturing market is expected to increase from $214.7 billion in 2020 to $384.8 billion in 2025, growing at a compounded average growth rate of 12.4 percent, based on "Markets and Markets" study.
To help achieve this growth target amid challenging times, Taiwan—being one of the World's Top 5 machine tool exporting countries capable of delivering outstanding products at competitive prices—leverages on the expertise of its smart machinery industry to augment indigenous capacity and plug the loopholes in manufacturing solutions globally.
"Taiwan is home to powerful precision machinery technology and a complete ICT supply chain. This enables us to deliver overall smart manufacturing solutions well-suited to assist businesses carry out industrial upgrades," said Guann-Jyh Lee, deputy director general, Bureau of Foreign Trade, Ministry of Economic Affairs (MOEA).
The world had witnessed this as the country rapidly and effectively responded to contain Covid-19—thanks to the "National Mask Team" led by the MOEA, with the cooperation of 29 machine tool manufacturers, that completed the herculean task of establishing 92 mask production lines in 40 days, and boosted mask production from 1.88 million pieces a day to more than 19 million pieces a day. Along with demonstrating proficiency, this feat also established Taiwan as one of the best options for reviving the world's manufacturing industry.
"Achieving this mission impossible highlights the fact that Taiwan's smart machinery industry is not only capable of advanced technology, but also has the flexibly to quickly respond to challenges," he said. "As we enter the remaining stages of the epidemic, we strongly believe that Taiwan's smart machinery can play a crucial role in helping any country restore their manufacturing."