2019 K Show, the leading global trade fair for the plastics and rubber industry, had been held in Düsseldorf on 16-23 October, 2019. There were 3,330 exhibitors from 63 nations proved impressively: plastics continue to be an innovative, indispensable material. But they also unanimously underscored the necessity of having operational circular economies along the complete material chain and to this end already presented numerous concrete solutions.

Companies struck a nerve with people with this focus because the approximately 224,116 visitors from 168 countries took great interest especially in recycling systems, sustainable raw materials, resource-saving processes. Furthermore, K 2019 was characterized by a high propensity to invest as before. The intention among the international trade audience to get perfectly geared up for the future with the latest technologies was clearly perceivable.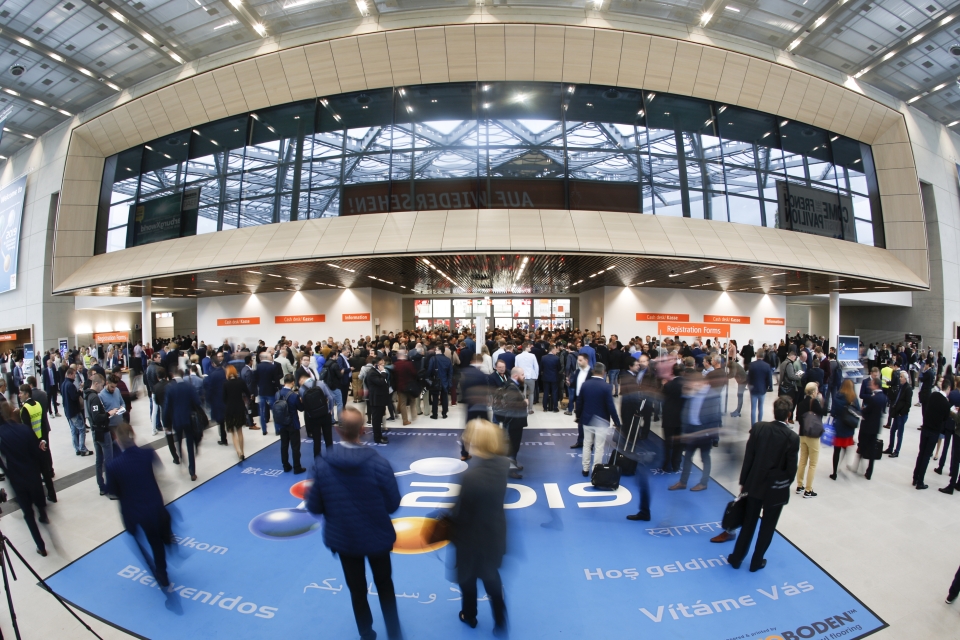 K, the leading global plastic and rubber trade fair (Photo courtesy of Messe Düsseldorf/ctillmann)
One of Taiwanese quality exhibitor, Kung Hsing Plastic Machinery Co., Ltd. has over 48 years of experience in the design and making of extrusion machinery. The firm had showcased their latest five-layer co-extrusion at Hall 15, attracting many global attention at the fair. The machine has equipped with 19" color touch screen and able to manufacture 600 kilogram per hour. Besides, one of its highlight, the machine has a 360 degree reversing ring with more flexibility. K.S. has a very good reputation in the plastic market.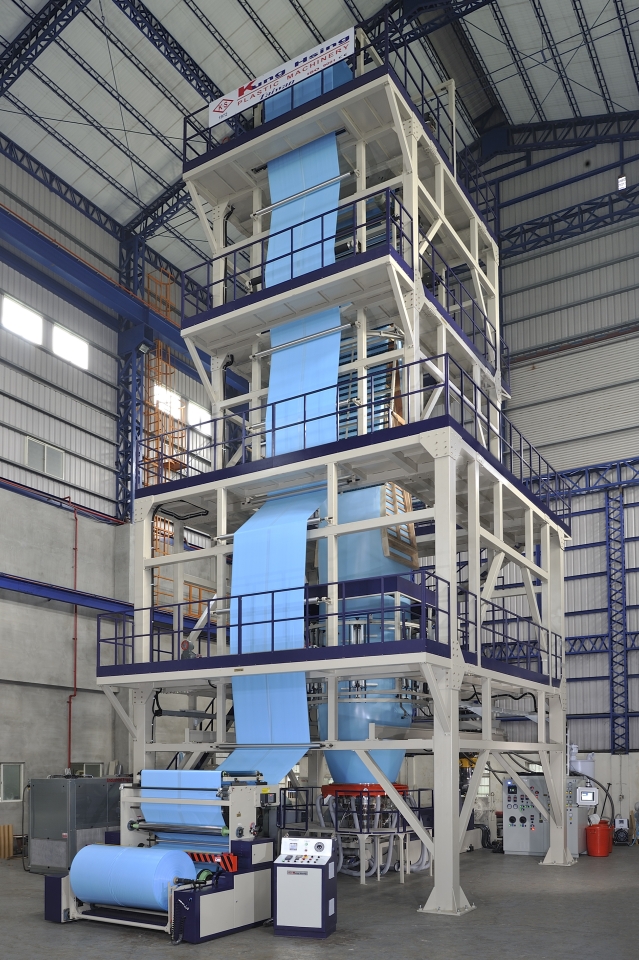 KS-FLL150 LDPE Mono layer blown film line (Photo courtesy of Kung Hsing Plastic Machinery Co., Ltd.)
Another quality exhibitor from Taiwan, Intype Enterprise Co., Ltd. has gained more than 50 years on manufacturing wide range of plastic extrusion machine. Intype has expanded its market through over 60 countries. At 2019 K Show, the company showcased the Taiwanese R&D technics professionally to visitors.
The nations especially well represented on the part of visitors after Germany were Italy, the Netherlands, India, Turkey and China, followed by the USA. Furthermore, a marked increase in the number of trade visitors from the Russian Federation, Japan and Brazil could be registered. The number of executives among K visitors rose slightly yet again: to the tune of 68% came from top or middle management. While for German trade visitors increased efficiency ranked first as today's most important issue, for European and non-European trade fair guests the expansion of product and service portfolios was in the foreground.
Machinery and equipment manufacturing, the biggest segment at K 2019 with 1,975 exhibitors, was also center stage in terms of visitor interest, with two-thirds of all people surveyed mentioning this area first. 52% said they were primarily interested in raw materials and auxiliaries, whereas for 28% of visitors semi-finished products and technical plastics and rubber parts were the major reason for coming (multiple choices possible).
As the world-famous plastic and rubber exhibition, K Shows the most trendy plastic and rubber industry news to the world every three years. Next, it will be held grandly as usual in 2022.