Chenta Precision Machinery is a global supplier of reliable and quality gearbox solutions. At present, global standards of industry specifications adhere to Germany's SEW measurement system, which are also appliable to regions such as Asia, China and Europe. However, the American market adheres to the U.S. system usage of inches. Chenta offers a range of gear reducers under these two metric systems, specifically four featured series: In-line Helical Gear Reducer (R series), Bevel Helical Gear Reducer (K series), Helical Worm Gear Reducer (S series), and Parallel Shaft Helical Gear Reducer (F series). What's more, all of the products in these series are made in Taiwan, boasting efficient performance and high quality as the only company to offer "Made in Taiwan" products among competitors.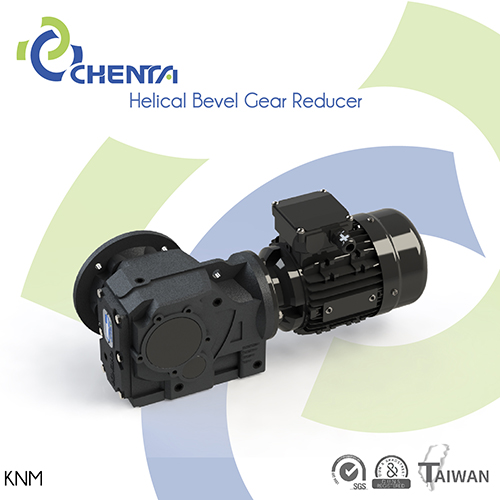 Helical Bevel Gear Reducer
This year has seen a stronger demand among global buyers, and in turn, giving a boost to the firm's overseas delivery and sales in gear reducer series products. The newest addition to Chenta's range of products is the Industrial Gearbox (H/B series), which are a modularized design with more sizes available, while using a reduced number of parts. At the same time, the H/B series offers higher operational reliability while enjoying an increased power capacity, all the while adhering to global standards. Customers can also request for customized orders. These features gradually attracted the attention and approval of overseas buyers as a result. The CNC machine tool magazine system has also slowly acquired acknowledgement among the processing machinery industry, and thus bolstering delivery figures. The firm's stainless steel-covered worm gear reducers have successfully entered the food and biomedical industries. Gear reducer products have also found other frontiers to challenge – for example, the green energy industry is seeing more solar-powered machinery applying gear reducer products, garnering positive market feedback. With new and upcoming industries applying its products and smooth delivery of new products, Chenta has benefited from the current circumstances, thus improving overall sales and boosting growth momentum.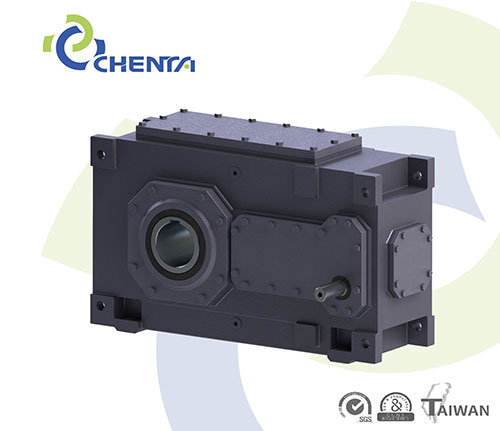 Helical gear units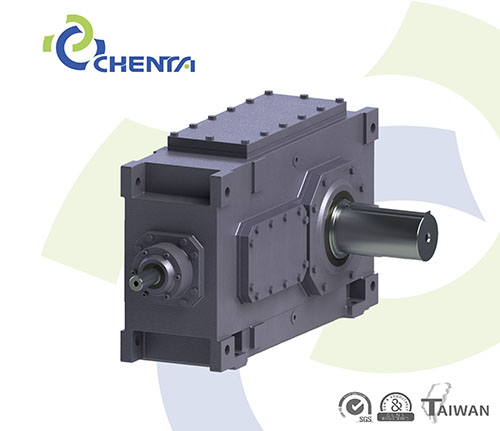 Bevel helical gear units
Sales Department Director Chen Yi-ruei stated that by following policy direction and improving its competitiveness on the global stage, the firm has placed its focus on producing and improving machine networks for internal factory application, and smart production chains. In terms of improving their products' smart capabilities to meet customer needs, the firm is currently collaborating with domestic leaders in related fields to develop wireless monitoring equipment. Chen says this would allow on-time monitoring and data collection on the product's creating of noise, vibrations, and frequency analysis, ensuring smooth operations of the equipment at a client's facility.
The firm's current product line up is applicable in a number of industries, including automation, electronics, logistics, medical equipment, solar power, water processing, metals, machinery engineering, mining, oil and gas, packaging, plastic and rubber, food and pharmaceutical industries. In the follow-up operations, aside from the industries that are currently being serviced, the firm will also strengthen its presence in plastics and rubber, mining, oil, and transportation industries through new products and service promotion. Also, the firm will aim to roll out product lines for electric cars, considering the global trends, and step up its game in acquiring a greater global market footprint.
CHENTA PRECISION MACHINERY IND. INC.
No. 118, Halltran Lane, Renwu Dist., Kaohsiung City, Taiwan 814
Tel: 886-7-372-7007
Fax: 886-7-372-7267
Email: ray@chenta.com
Website: www.chenta.com