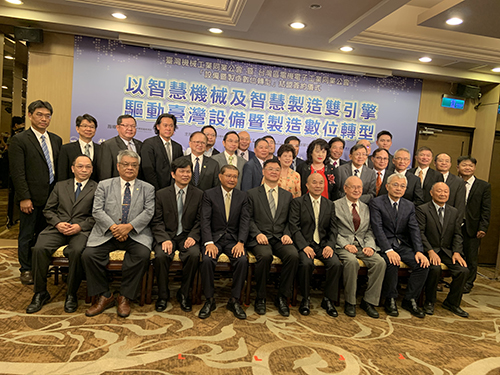 Caption: Taiwan Association of Machinery Industry (TAMI) corporate with Taiwan Electrical and Electronic Manufacturer's Association for smart manufacturing (Photo by Liu Hsiu-Chuan)
Discussing the COVID-19 pandemic's impact on Taiwan's tool machine industry, Taiwan Association of Machinery Industry (TAMI) Chairman Ko Pa-hsi said the "current orders are all effective, just delayed." Once the pandemic ends, he forecasts a surge of order growth in the latter half of 2020 or next year. Ko stressed that the machinery industry's future shows the rise of "decentralized production hubs," mostly prompted by the U.S-China trade tensions and the pandemic. More and more firms are setting up secondary production factories in Southeast Asia. The reason why orders are not growing despite this situation is primarily due to firms unable to procure manufacturing equipment at the moment. Still, Ko affirmed that the demand is there.
However, Ko expressed concern regarding the machinery industry's future due to the uncertainty surrounding the trade tensions and the pandemic.
In response to industry experts' warnings that a third of Taiwan's machine tool factories could face closure by June next year, Ko acknowledged the industry's concern, yet personally felt optimistic about the future of the industry. He was more concerned, however, regarding the appreciating exchange rate.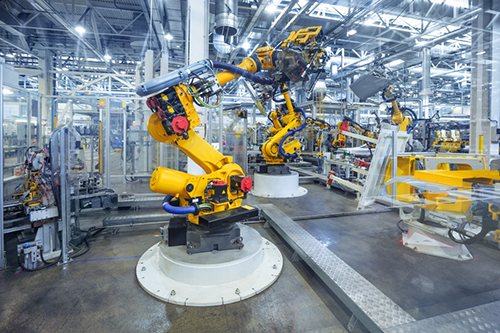 Photo courtesy of CENS
Ko said the pandemic's impact on the industry has indeed made it more challenging for the sector, but expressed faith in Taiwan's firms to pull through, as demands for machinery still exist. As buyers are sitting on their orders, once the pandemic ends, there is expected growth in the latter half of 2020 and next year, possibly exceeding anticipated growth.
An industry's, and even a country's competitiveness, is closely tied to exchange rates, Ko said, commenting on Taiwan's appreciating exchange rates. The New Taiwan Dollar has become Asia's most stable currency. Compared to January this year, it has risen 1.9%, and compared to the same period last year, exchange rates have increased by 4.5%.
Taiwan's main export competitors are South Korea and China. Yet, Taiwan's exchange rate has risen 9.1% since 2017, while the Korean Won has only risen 0.2%, and China's RMB 0.09%. Compared to South Korea, Taiwan appreciated by 8.9% and 9.2% compared to China, significantly impacting Taiwan's machinery industry ability to export.
Ko warned that if the exchange rate continue to appreciate, domestic companies will suffer. He implored that the government should consider the industry's needs to relax existing policies and help companies maintain its global competitiveness.
2020 Taipei Automation (Photo by Yang Ting-Ya)