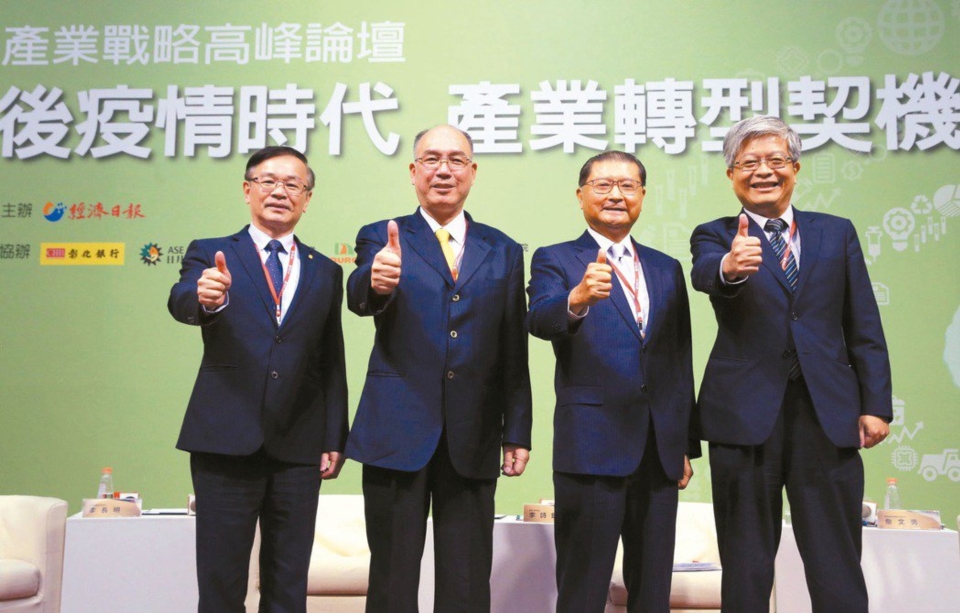 The COVID-19 pandemic impact on the world's supply chain has renewed putting more value into the manufacturing industry in Taiwan, industry experts said at the Industry Summit Seminar hosted by the Economic Daily News on Wednesday.
The collective agreement among industry experts sitting on the "Key Strategies in Intelligizing Production Chains" panel was that Taiwan's manufacturing sector should ride this wave to introduce smart manufacturing to keep up with the "Industry 4.0" trend, regardless of the current economic outlook.
With rising trade tensions between China and the U.S., increasing labor costs in China, the popularity of IoT implementation, panel speakerTaiwan Electrical and Electronic Manufacturers' Association Chairman Richard Lee pointed out manufacturing can finally return to Taiwan.
Lee said Taiwanese businesses have been returning to Taiwan from overseas since last year, bringing back funds worth over 200 billion, and 75% of those firms are all in the ICT industry.
On the other hand, Taiwan Machine Tool & Accessory Builders' Association Chairman Hsu Wen-hsien believes the government should emphasize the machine tool industry by increasing domestic demand, investing in talent, and upgrading equipment in educational settings. The machine tool industry is a vertical-style and comprehensive production chain, he said. With mounting U.S.-China trade tensions and the pandemic, Taiwan's manufacturing sector has an excellent opportunity to leverage its businesses.
Hsu pointed out Taiwan's fast assembly of mask-making machines to form the "national team" earlier this year is a prime example of vertical integration of related industries and an existing comprehensive supply chain for support. Becoming a "global" team should be the industry's collective goal, Hsu said. Once the industry's group efforts have borne results, each company can offer customization, Hsu added, pointing out that this method can offer both quantity and lower costs. At present, with the trade tensions between the U.S. and China, Hsu called the current climate the best opportunity for the government to further talks to sign an FTA with the U.S.
/Translated by Chao Ting-yu