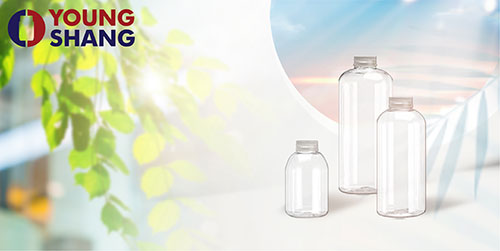 (Photo courtesy of CENS)
Beverage bottles are the hottest items in recent years, thanks to Taiwanese tea, bubble milk tea, and other hand-shaken beverages conquering tastebuds worldwide. Young Shang discovered consumers tend to prefer bottle designs that showed quality and simplistic aesthetic, such as Boston round bottles or cylindrical bottles. Simple bottle designs allow clients to enjoy greater creative freedom when making their designs, labels, or exterior packaging to improve brand recognition and value.
The firm considers market demands when releasing public designs every year, allowing clients a more diverse selection and keeping costs down. On the other hand, Young Shang can meet production needs, stock inventory, and satisfy urgent deliveries. The firm's developing experience also makes them a viable candidate for customized orders and provides unique products for clients, primarily designs for niche markets, like lightbulb-shaped bottles. Young Shang is then uniquely capable of offering added value to clients' products.
In consideration of growing environmentally-friendly consumer awareness, Young Shang is encouraged to strive for product quality improvement as a plastics maker. The firm imported a Japanese injection blow molding machine and technologies for PET bottles. This type of PET has better rigidity, stretching, impact resistance, anti-wear, lightness, acid and alkali proof, and oil resistance characteristics, making it a popular choice to hold soda, juice, carbonated drinks, and cooking oil. The plastic can retain shape under 60 degrees Celsius while maintaining transparency, anti-breakability features. Also, the material does not contain stabilizers and plasticizers.
The firm has accumulated years of professional expertise in manufacturing and developing PET, and producing bottles in tens of millions each year. In consideration of its clients and customers, Young Shang's products are ISO 9001:2005;ISO 14001:2015;ISO 2200;FSSC 22000;HACCP;OHSAS 18001 certified, using FDA-certified polymer chip raw materials. The firm's products can directly get in contact with foods without health concerns.
Due to COVID-19 impacting the food industry and essential commodities in 2020, enterprises have slimmed down their investment into development. Yet, Young Shang chose a different path and rolled out plastic containers coming in two diameters: 24mm and 32mm series.
The 24mm Neck Series can be used with spray and pump heads to hold sanitizers, and the small compact 60 to 150ml-sizes makes it convenient to carry. Due to the outbreak, the demand for bottles that can carry personal sanitizers has rocketed.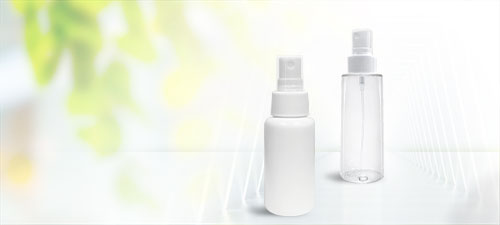 (Cation: 24mm Neck Series produced by Young Shang)
Seeing the influences of Youtube, Instagram, and other social media in 2020, the firm found consumers prefer minimalistic and cute containers, leading to the 32mm series. With its short neck and curvy design, the PET 32mm is made to leave an aesthetically pleasing and balanced impression to consumers. The sizes vary between 300 to 1000ml, the most popular in the beverage market, and the bottles are topped with gold and silver aluminum-made caps.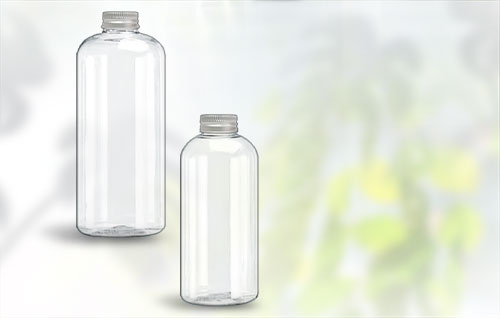 (Caption: 32mm Pet Bottles produced by Young Shang)
As Taiwan's beverage culture swept the world in the past three years, the latest trend popularized many drinks like Taiwanese tea, bubble milk tea, and many others, prompting tea shops worldwide. In terms of packaging, the firm introduced its 38mm series that quickly found widespread use on the market, resulting in developing at most 32 stocked shapes.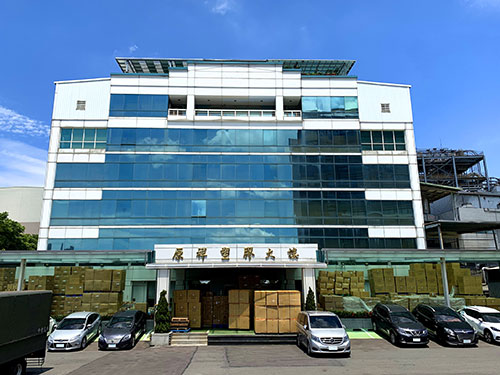 (Young Shang Factory located in Guishan District, Taoyuan City, photo provided by Young Shang)
Young Shang's top-quality maintains a strong foothold in Taiwan's market with its strong container-developing ability, production technologies, and fast delivery. Even if the firm has a lower export presence, it has set up a global office to service international markets, offering over 200 models and sizes to over 28 countries. Regardless of material, bottle preform, container sizes from 50ml to ones as big as 5 gallons, Young Shang can provide.
Products coming from Young Shang's factories are in strict adherence to food, plastics certifications, and sanitary standards. Combined with the "Made in Taiwan" expertise, the firm is furthering its reach across the globe, aims to develop a product resume system to track material origins in the future, and to expand its Tritan product market, and improving its factory IoT capabilities.