The 2020 Taiwan Innotech Expo, hosted by the Economic Ministry (MOEA) Industrial Development Bureau (IDB), kicked off on Sept. 24, presenting advanced technology of the government's 5+2 Industrial Transformation Plan in the four fields of "Smart Machinery," "Smart Healthcare," and "New Agriculture."

Concentrating on "healthier, automatic, IoT, and integrating the real and virtual," the expo sought to combine exhibitors such as the Department of Industrial Technology, Small and Medium Enterprise Administration under the MOEA, Ministry of National Defense, and National Development Council. Others include Thirty-three international firms, such as Corning, Microsoft, Siemens, Cisco Systems, and Logitech.

What's more, despite the pandemic restricting travel, the show not only presented technologies from Southeast Asia, Europe, America, and Japan, the event would also become the center hub for global R&D networking. Many firms visiting encompassed Automotives, chemical engineering, energy, medical care, and AI.

The expo also presented additional demo areas, featuring defense, disaster prevention, future mobility, and technological pandemic-prevention, totaling over a hundred innovative technologies. The show presents advanced technologies possible under a government and industrial approach.

In the innovation pavilion, the expo presented smart machinery, digital services, smart life applications, and virus prevention technologies from 17 organizations, such as the Industrial Technology Research Institute and Institute for Information Industry (III), as well as 62 other local large-scaled enterprises.

An example is VitalSigns' remote heart monitor platform that uses AI to read the patients' data over the cloud, taken from a wearable device and medical IoT gateway. By monitoring the patient's heart condition and autonomic nervous system, healthcare providers can offer monitor and early intervention treatment.

The III Smart System Institute (SSI) developed the "OinVR" mobile extended reality (XR) to see implementation in content creation, such as live streams for sports events, live shows, concerts, training seminars, tour guides, business, and internet entertainment. Users can either wear a VR headset or use their smartphones or AR smart glasses to use the OlinVR.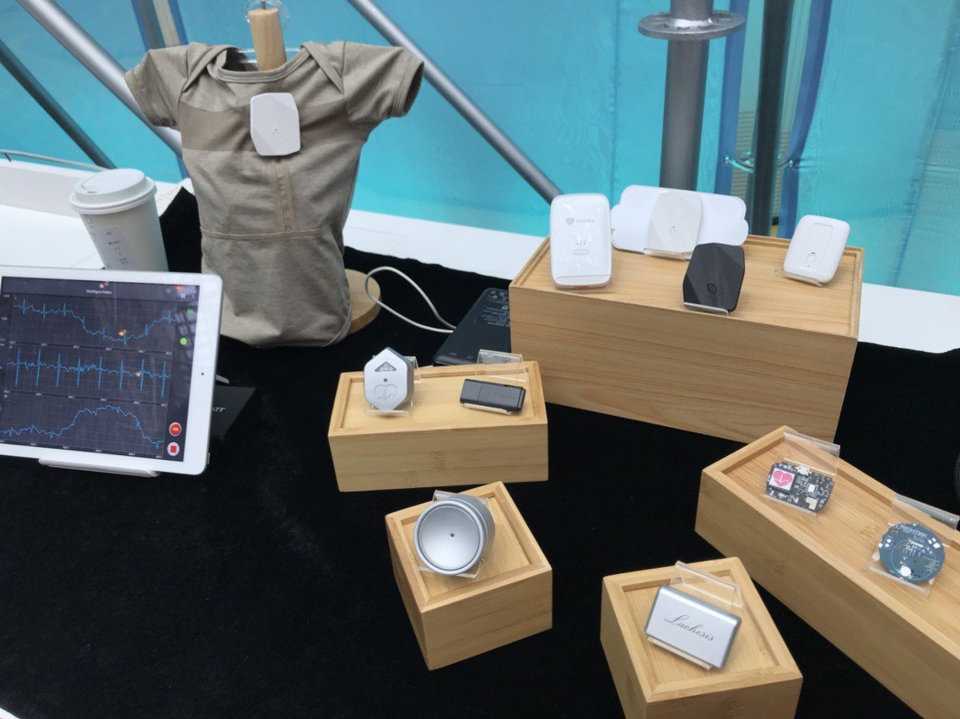 Smart wearable devices aim to help doctors` prognosis and promote early intervention. (Photo taken by UDN)