As one of the harder-hit industries in Taiwan, the ITRI ​​Industrial Economics and Knowledge Center predicts next year's machine tools to make a rebound with an annual 8% growth.

The center also named growth from electric vehicle sales as a significant contributor to machine tools and models' rising demand in 2025. The center's manager Harrison Hsiung made the remarks at the 2021 IEK Machinery Industry Development Trends Seminar. Hsiung said the global machine tool industry struggled against the border restrictions and declining demand due to the COVID-19 pandemic. The industry value fell 17.l1%, from USD$84.164 billion last year to USD$69.749 billion this year.

The machine tools industry is expected to perform unfavorably compared to last year, falling 31.2% from NTD$147.638 billion to NTD$101.541 billion, Hsiung said. However, he added that next year could see a small but significant rebound to NTD$109.664 billion, an 8%-growth compared to the dismal 2020.

Hsiung said the optimistic outlook for 2021 is largely based on expectations of lessening movement restrictions and the Chinese manufacturing sector's bounce-back, rising demand for automobiles, 3C products, semiconductors, and 5G equipment. He also named overseas Taiwanese companies returning to the island for a more stable economy among the next year's outlook.

In terms of applications impacted by the lessening demand for machine tools due to travel restrictions and the lukewarm aviation industry, leading to lower production of parts for new and old aircraft, Hsiung warned the ramifications brought on by the outbreak would lessen in 2022 to 2023. Only then could the aviation industry see its former glory pre-COVID-19, he said.

However, the rising popularity of electric vehicles has helped the machine tool industry maintain normalcy in these challenging times, Hsiung said. Machine tools needed to make vehicle parts have continued to produce and make up 50% of the overall market production. As the need for different auto parts change from traditional vehicles to electric-powered vehicles, Hsiung said many classic parts, such as engines and gearboxes, will see lower demand. Motors, gear reducers, lightweight bodies, and related components will become more popular instead.

An overall assessment of the industry shows greater integration of machine tools and robots, where IoT and cloud computing helps improve machine tool operation efficiency. Hsiung named the integration of AI and machine tools will be the primary contributing key to getting ahead of the competition while applying AR will help better customer service. He added that integrating 5G for a faster connection is also regarded as one of the primary points to develop the industry.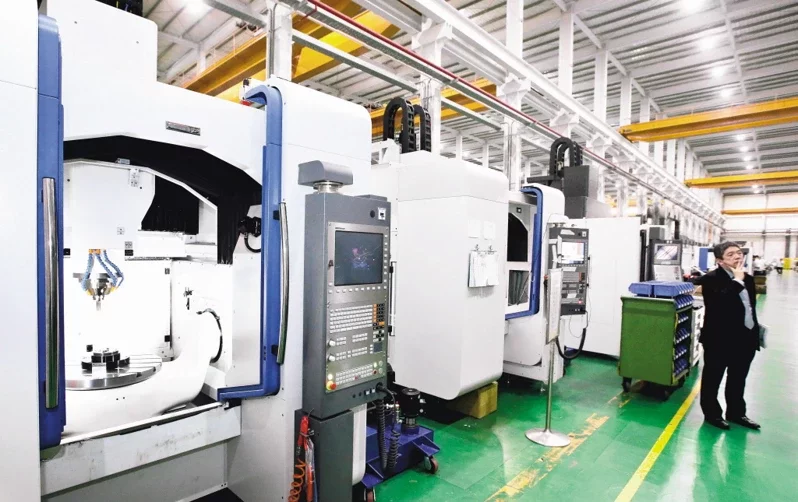 The machine tools industry was hard-hit by the pandemic. (UDN File Photo)