Taiwan's machinery equipment manufacturing industry could see a yearly 6.1%-growth in 2021, the ITRI ​​Industrial Economics and Knowledge Center revealed. It named digitalization as the pivotal point for improving competitiveness in the industry. The forecast indicates a respite for the economy as the COVID-19 outbreak has severely impacted sectors relying on outbound profits.

The center's manager Harrison Hsiung, speaking at a seminar discussing the machinery industry's outlook, pegged the local sector value around NTD$857.125 billion, a 10.5% drop compared to last year's NTD$957.532 billion. Next year, he expressed optimism to see market value to rebound to NTD$909.837 billion, a 6.15% increase.

Regarding pivotal applications for machinery products, Hsiung expects closely-connected sectors like the automotive industry to improve 7% to 9%-growth, with the electric vehicle sector powering demand. Rising demand for 5G, IoT, cloud computing, and AI applications will continue to energize the semiconductor industry.

Digitalizing the machinery industry will become the make-or-break point for Taiwan's standing in the competitive sector, Hsiung said. While many larger traditional manufacturing firms have already begun the process, Hsiung said the transitions were still at the infant stages. He suggested an even lower digitalization ratio among smaller enterprises. Firms implementing smart integration are still mainly focusing on automation. Adding value through data collection and analysis, the next step beyond automation is still elusive for many firms, Hsiung said.

Hsiung suggested that Taiwanese firms should focus on two areas: upgrading existing equipment for automation and digitalization and software for production equipment.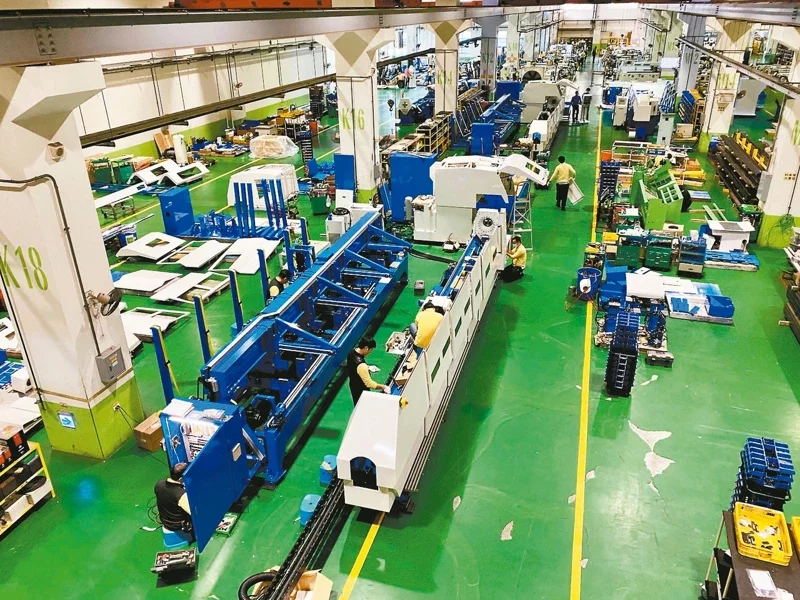 UDN File Photo.