Taiwan's machinery industry is seeing signs of recovery, said Taiwan Association of Machinery Industry (TAMI) Chairman Alex Ko, as outbound orders finally saw positive growth after six consecutive months of decline.

The sector began struggling in March as pandemic restrictions came into effect globally; Ko pointed out outbound orders started to rise in September, suggesting a tentative rebound. The rebound is primarily powered by China's pandemic response. Ko reported that many firms making orders were attempting to replenish inventory. The demand for semiconductors, testing instruments, and electrical equipment for 5G infrastructure buoyed resurgence in the machinery sector.

TAMI's data for this year's Q1-Q3 outbound equipment valued at USD$18.74 billion, an 8%-decline compared to last year's figures. In New Taiwan dollars, that would be NTD$559.26 billion, an 11.6% drop.

Ko has been an advocator of the government to intervene to devaluate the New Taiwan dollar. At present, the exchange rate for NTD has exceeded NTD$29, making it difficult for Taiwan's machinery products to remain competitive against markets like South Korea. In September, the outbound value has surpassed 0.8% in USD growth, yet the appreciating NTD has taken away 5% of profits earned.

The upcoming Tokyo Olympics is another element that could bolster the machinery industry, Ko said, pointing out it could strengthen sectors like aviation, textiles, shoe production, and sports.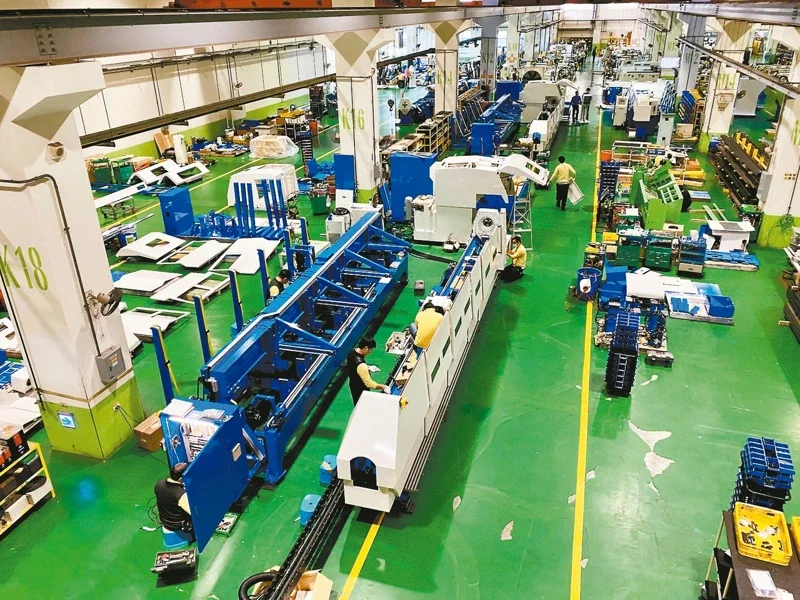 UDN File Photo