With the signing of the Regional Comprehensive Economic Partnership (RCEP) — the world's largest free trade area, several of Taiwan's industries could see increased competition, reported the Economic Ministry.

RCEP consists of the 10 ASEAN states, Japan, South Korea, Australia, New Zealand, and China. Even without the U.S. and India, the trade zone will cover about 2.2 billion people or 30 percent of the world's population.

Taiwan's Economic Minister Wang Mei-hua said the RCEP would significantly impact the petrochemical industry, as China, Japan, and South Korea would deduct tariff cuts under the agreement. Other sectors, such as the upper stream of the textile industry, will see more significant competition.

Wang added the machine tool industry would need to diversify its product lines, such as increasing high-end production and smart manufacturing. As for auto parts and steel metals, Wang suggested less impact on the two sectors as outbound markets are in the U.S. and Europe. Despite the RCEP favoring Japanese auto parts going into the lucrative Chinese market, Wang pointed out that Taiwan's auto parts focus on the AM market, segmented from Japan's auto parts.

In light of the trade pact signing, the Economic Ministry had convened with the Industrial Development Bureau and Bureau of Foreign Trade on Sunday afternoon. Upon initial analysis, Wang said the tariff reduction and free trading scope under the pact were on a lesser scale than the existing FTAs between the member countries. As the RCEP was on a more extended tariff-reduction schedule, the overall government assessment was cautiously optimistic; Wang said the RCEP deal would not impact Taiwan's market expansion in the ASEAN sector.

Taiwan's firms have faced pressure from FTAs signed between the countries mentioned above for over a decade, yet since 2016, Taiwan's market expansion in the ASEAN area had increased from 5.7% to 6.6% as of June this year.

While the RCEP has yet to announce its tariff-cut list, the Economic Ministry would convene again to assess and evaluate respective industries once the list is made public.

At the moment, Taiwan's focus would be on joining the CPTTP deal to lessen tariff impact, Wang said.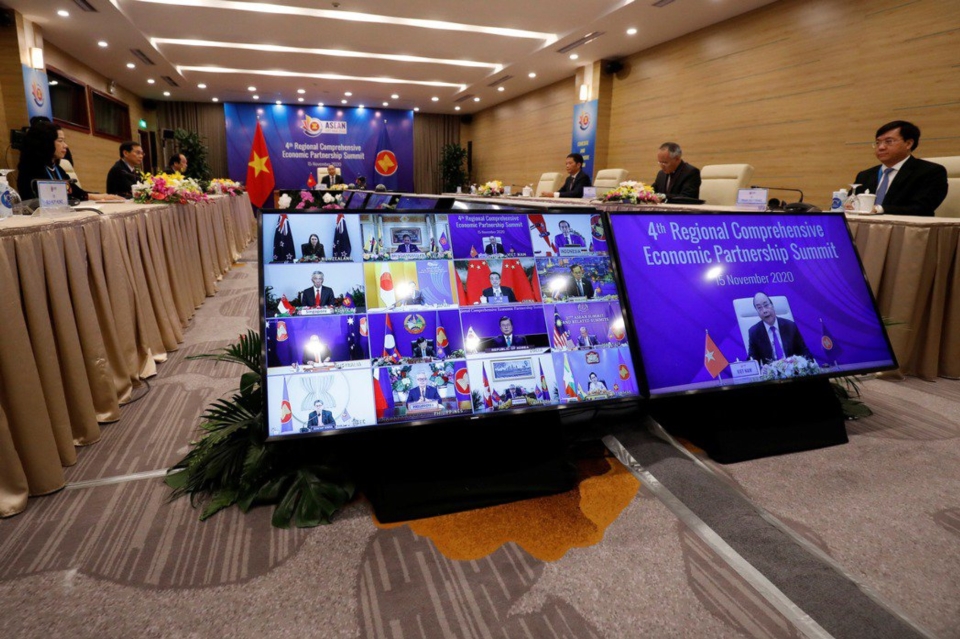 Photo Credits: UDN/Reuters