■ Huang Chih-ming


Shin Chun`s company building and factory production line, as shown in the photo.
Shin Chun Enterprise Co., Ltd. is a Taiwan-based professional screw manufacturer, currently producing a wide-range of varied screws, ranging from dental screws, car screws, drywall screws, threading screws, plastic board screws, self-drilling screws, and machine screws. Shin Chun's screws often find application in diverse fields, such as electronics, automotive, and building industries.
The new, patented Winer Screw is the latest offering from Shin Chun, which upgraded the product in 2019. The new generation has lower torque compared to traditional screws, around up to 30%, and are mainly used in woodwork building, as users can efficiently drill the screw in, and likewise, it's also easier to remove.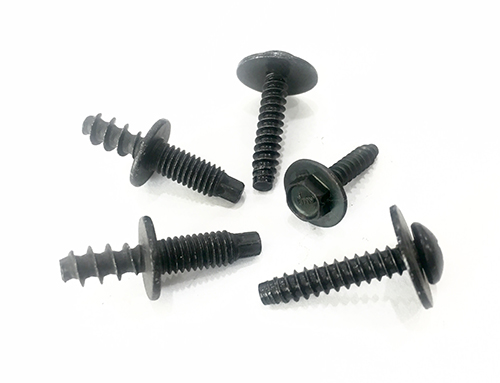 Shin Chun`s patented Winer Screw is a new-gen product that can lower 30% torque than traditional screws.
Shin Chun is dedicated to looking out for its clients by lowering costs and improving product quality. Since its inception in 2003, Shin Chun reports steady growth each year. Each month on average, the firm can produce around 1,000 tons of screws. The ability to mass-produce and maintain high-mix manufacturing capabilities has helped Shin Chun expand its network of clients in Europe, the U.S, and Japan, especially in Japan, where the firm's screws are highly popular.
Company representatives say Shin Chun has the latest automated production lines and has equipped its factory with almost 50 sets of production equipment, including 1-die 2-stroke precision cold forging machines, specialized machines for feeding and tapping, and automatic sorting systems. Shin Chun's manufacturing capabilities allow them to increase the range of screws they can offer, be it appearance and specification design, and further provide clients flexible production.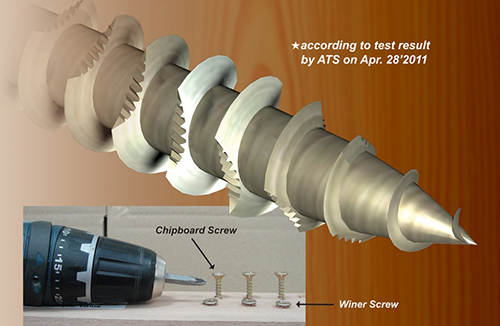 Shin Chun`s recent offerings of auto-use screws have maintained consistent upward growth due to market recognition.
To adhere to client demands for quality, workers on the production line will inspect all half-made and complete products to enforce stringent quality control. Shin Chun has also equipped its factory with an optical sorting machine that can offer even higher inspection standards for clients. The firm has acquired laboratory and various CE certifications, including IATF16949, ISO9001:2015, ISO14001:2015, ISO45001-2018, and ISO17025.