Taiwan Machine Tool & Accessory Builders' Association (TMBA) Chairman Hsu Wen-hsien said Taiwan's machine tool industry has finally moved on from its slump since the majority of 2020 and the coronavirus pandemic outbreak.

In 2021, Hsu expects to see substantial production and export growth in the industry, ranging from 15% to 20%, as demand increases in the Chinese and American markets. The reconstruction of global supply chains is also a contributing factor due to the China-U.S. trade war.

Hsu said they found that many members held a more positive outlook towards this year in an association-wide survey of its members. The majority of parts suppliers are reporting that they could see the economy resurging in Q2 this year, while machine tool suppliers view Q3 as where a more robust rebound could occur.

However, recent raw material prices, such as copper and metals, are rising, coupled with the shortage of shipping containers, leading to rising shipping costs, Hsu hopes the government would intervene to help stabilize the situation. To help the local export-oriented industries, Hsu also suggested government assistance to prioritize local industries among state-owned sea shipping companies.

At the TMBA-hosted 2021 industry overview conference for the machine tools industry, TMBA reported last December export value at USD$206 million, a monthly increase of 9.3%, a year-on-year decrease of 18.2%, and annual exports of USD$2.154 billion, a year-on-year decline of 29.7%.

Last year, the top ten exporters of Taiwan's machine tools were China, the U.S., Turkey, Russia, Vietnam, Thailand, India, Japan, the Netherlands, and Germany in order of export value. Among them, mainland China accounted for 35.1%, with an export value of nearly US$756 million, a decrease of 16.2% compared to 2019; the U.S. at a 12.7%, with an export value of US$273 million, an annual decrease of 33.1%, and Turkey in third, 7.7%, with an export value of USD$165 million, an annual increase of 82.1%.

TMBA declined to comment on the appreciating Taiwan dollar issue, suggesting that they did not want to see the U.S. government regarding Taiwan as a "currency manipulator."

Hiwin Group President Cho Yung-tsai commented that the machine tool parts sector experienced a rebound since last year's Q4, which was apparent not only in Taiwan but also in China and the European markets.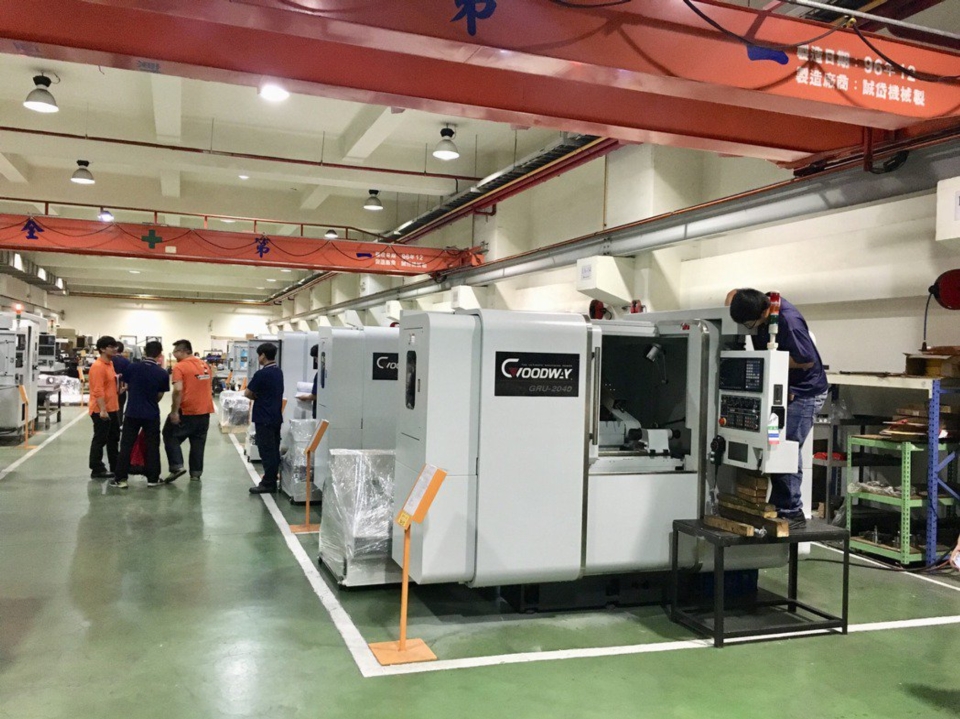 圖檔來源:聯合報系資料照