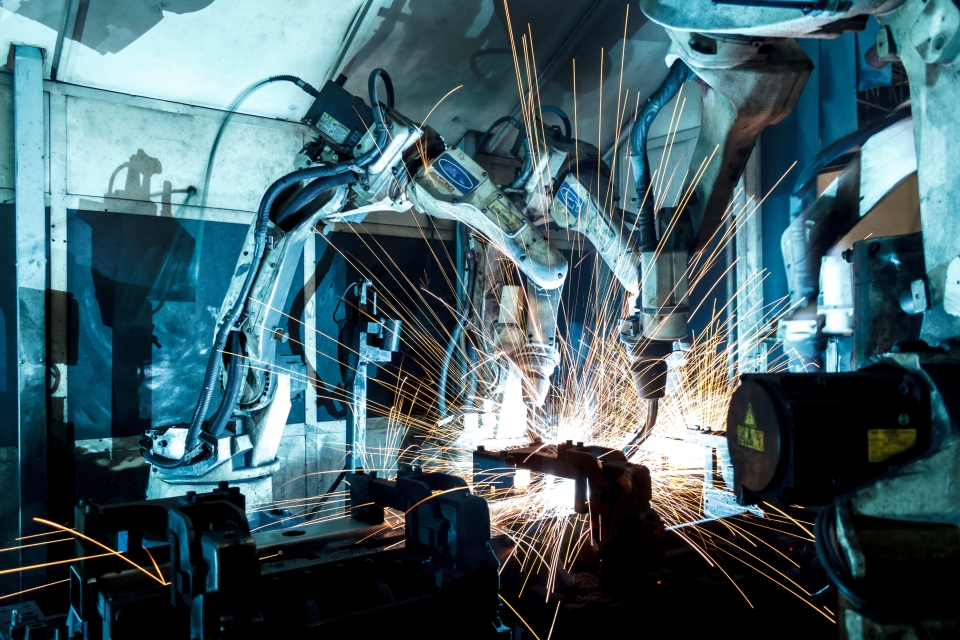 Photo courtesy of CENS.
The machinery industry experienced a months-long slump as the COVID-19 outbreak shut down economies worldwide and stifled demand to an all-time low. However, things are looking up for the sector. According to the Chung-Hua Institution Economic Research's (CIER) report earlier this month, in Taiwan, manufacturing activity expanded for the seventh consecutive month in January, rising 3.8 compared to the month before. It also signified the seasonally-adjusted Purchasing Managers' Index (PMI) rising to its highest level since July 2012.
The numbers continue to look positive for Taiwan's manufacturing in the next six months. Sub-indexes for production, employment, supplier deliveries, and inventories all saw an uptick trend. Supplier deliveries saw the fastest expansion since July 2012, rising by 8.2 to 73.3. However, CIER had remarked that February's statistics would depend on the demand after the Lunar New Year holiday and whether the expansion would continue the trend. Despite the positive news, exchange loss continues to subvert Taiwan's machinery industry expectations for a profitable year.
On the other hand, machinery and many other industries are seeing the effects caused by shipping container shortages, which has inflated shipping prices for companies. Due to a reopened economy in the second half of 2020, especially in China, the resurgence of shipping demand to ports in European countries and the U.S. caused congestion -- ocean carriers could not unload containers in time, nor could not ship out empty containers either. Machinery suppliers in Taiwan have lamented that while overseas demand had indeed increased as economies reopened, they still couldn't ship out the orders due to congested ports or lack of containers.
According to local media, Taiwan's Maritime Port Bureau and Taiwan Association of Machinery Industry had commenced talks in mid-January, suggesting that outbound suppliers could consider using bulk carriers instead, despite the potential profit losses among domestic companies.
TIMTOS Goes Fully Virtual
In light of the local cluster of infections at a northern hospital in January, Taiwan significantly tightened some regulations to prevent further community spread. This led to the cancellation of holiday events as the island prepared for the Lunar New Year festival.
The hybrid 2021 Taipei International Machine Tool Show (TIMTOS), for example, saw its physical event postponed to a yet-undecided date, while show organizers are posed to host it in a virtual format from March 15 to April 15.
Industry Faces Future Digital Disruption
Digitalization has long been the most discussed trend in the machinery space since Industry 4.0 was first introduced. According to the Boston Consulting Group (BCG), suppliers will need to contend that digitalization will be the foremost disruption in the sector in the next decade.
BCG hypothesizes that for OEM suppliers to leverage digitalization, they must be able to adjust their business models to adhere to three trends: sustainability imperative, the move from product-oriented models to solutions, and the digitalization of assets and operations.
The shift of product-orientation to solutions has been in the making for the past decade, BCG writes, focusing on aftermarket services. For companies to fully take advantage of what providing "solutions" really mean, BCG pointed to using new technologies and better connectivity to offer services like seamless inventory management. OEM suppliers can make sure replacement parts are available as soon as clients need them or minimize unplanned downtime.
In Taiwan, the government has collaborated with academic institutions and the industry by rolling out initiatives to help companies make the digital leap. However, in a report co-published by Deloitte Taiwan and the Ministry of Science and Technology Artificial Intelligence for Intelligent Manufacturing Systems Research Center (AIMS), it addressed the disparency of digitalization between the top and lower-tiered suppliers in the industry.
Top tired suppliers were more proactive in adopting digitalization as they had to contend with global competitors, while the medium to lower-tiered suppliers leaned towards a small-and-medium enterprise-scale (SMEs) and held a more conservative management style towards adopting new technologies.
AIMS Director Chien Chen-fu said scale and resources shouldn't impede SMEs' capabilities to adopt digitalization. He suggested more companies consider the "analytics-as-a-service," a successful model adopted by the semiconductor industry. Chien said there should also be more companies that can offer analytical services for SMEs that lack the investment and budget.