Machine Tool Industry Reports Resurgence: TMBA
2021/03/05 | By EDN
The domestic machine tool industry's improving outlook and increase of short-term, urgent orders has prompted sector experts to revise export figures this year.
Taiwan Machine Tool and Accessory Builders' Association (TMBA) Chairman Hsu Wen-hsien highlighted the sudden increase of orders has factories loaded to capacity for Q2. The association met on Thursday to revise the industry export's outlook from 15% growth to 30%.
Hsu said orders are largely coming from semiconductor, 5G applications, AI, consumer electronics, PCB, and automotive fields. Whether the momentum can continue into Q3 and Q4 will depend on the global vaccine rollout, Hsu said, expressing an overall positive outlook for this year.
Hsu also announced that the TMBA-hosted TMTS 2022, organized usually on even years, will make its first debut in Taipei at the Nangang Exhibition Center. TMTS 2022 will likely house 4250 booths, Hsu said. The 2020 edition was canceled due to the pandemic, however 90% of exhibitors stayed on board for next year's expo.
Reports say that the Taiwan Association of Machinery Industry and Taiwan External Trade Development Council will likely move this year's TIMTOS to early 2022, with booth number expectations to reach around 6,000.
TMBA figures show January export figures reaching USD$228 million, signaling a 10.6% monthly increase and a yearly increase of 23.2%.
TMBA's report named increased working days and easing of the pandemic situation overseas has helped improve January's export outlook. Global investment has increased, spurring on Taiwan's machine tool export volume, specifically China, which saw the most significant growth.
Other countries seeing an increased demand include the U.S. (17%), Turkey (20%), Russia (12%), Vietnam (73%), Thailand (40%), Malaysia (48%), and Australia (83%).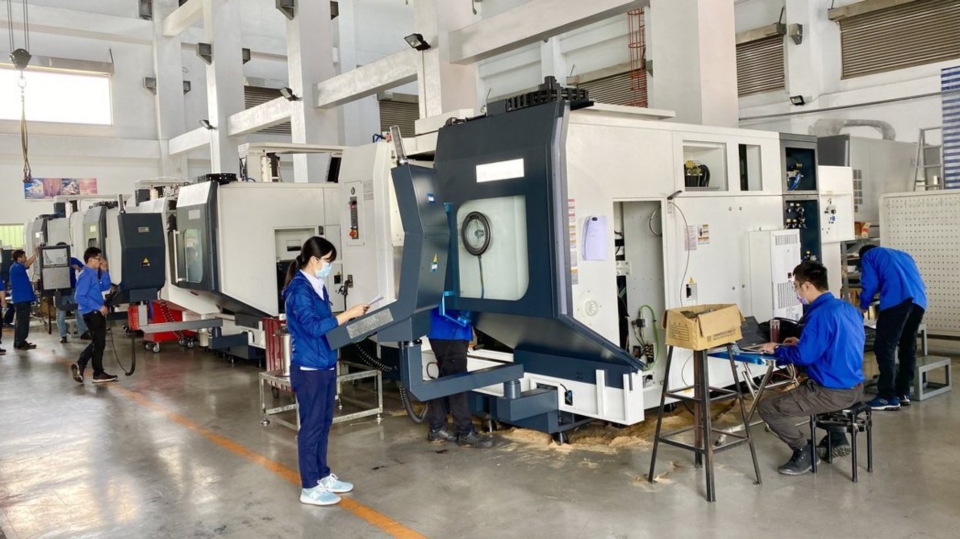 Photo courtesy of UDN