Chung-Hua Institution Economic Research (CIER) announced February's PMI index, signaling a slight decline of 1.9 percentage points from last month to 63.2. on Monday.

February would mark the fourth consecutive month in which Taiwan's PMI index maintained an expansion above 60%. NMI index reported a 52.1 score, a 2.8-percentage point drop compared to January. While both figures saw a slight decline, CIER eased concerns by highlighting both indexes were still performing well.

CIER named the Lunar New Year holidays as the primary factor due to fewer workdays in February. Also, clients and factories were already calling up orders ahead of the long-holiday in January. Though factories have reported full capacity of their production lines, meaning a positive outlook in the next six months.

However, factories that were surveyed for the report expressed confidence in their performance in the next six months. In this category in the PMI index, confidence levels rose 3.3 percentage points to 73.3, making it the fastest expansion since CIER's first PMI report in July 2012. The confidence levels showed in the NMI index for the next six months also marked a consecutive nine-month growth, showing a 9.9 percentage-point growth to 64.5.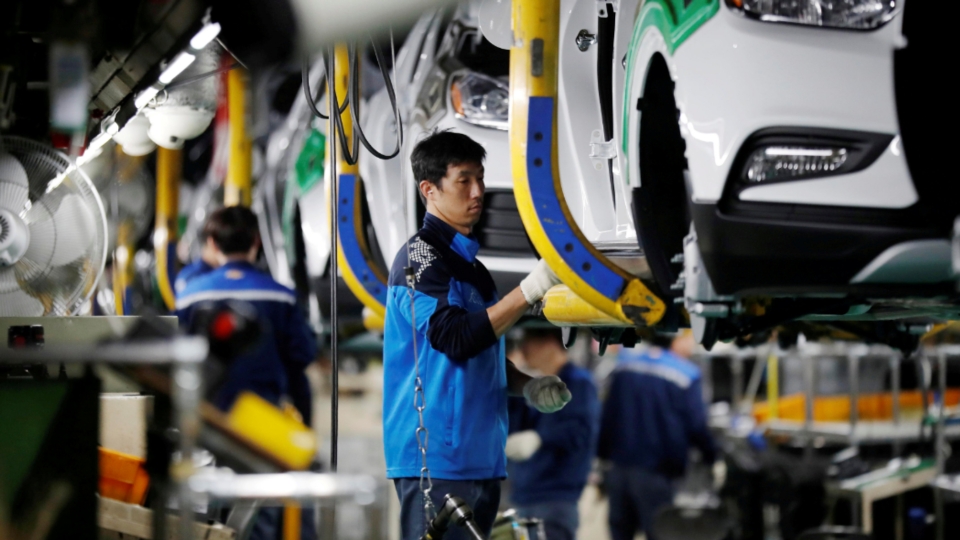 Photo credit: UDN/Reuters