Benefiting from the surge in global bicycle demand amid the COVID-19 pandemic, Giant Bicycles announced on Thursday that the company earned NT$5.623 billion in consolidated revenue for February, an annual increase of 42.12%. Fellow bicycle maker Merida reported NTD$2.699 billion, a yearly increase of 60.91%.

According to Giant's statistics, the accumulated consolidated revenue from January to February reached NTD$12.194 billion, an annual increase of 40.08%, while Merida's cumulative consolidated revenue in the same period was NTD$4.829 billion, yielding a yearly increase of 43.74%.

The data indicated a continued strong demand for bicycles and electric bicycles in the global market, Giant said, as shown in how the group's revenue from its own brand sales and OEM business had grown in February. Giant-branded bicycles' performance in the three major markets saw Giant America's revenue growing by more than 50%, Giant Europe's revenue seeing over 20% growth, and Giant China's revenue grew by more than 150%.

Merida representatives pointed out that the continued strong demand in the global bicycle market and the expansion of material demand in upstream supply were factors that prompted increased production capacity. Shipping and logistics issues have also gradually eased, resulting in substantial growth in sales volume and value. Even if there were fewer working days in the Lunar New Year in February, Merida expects product shipment to continue to flourish.

Basing its calculations on Q3 last year, Merida reported demand in Q4 of last year was 1.5 times that of Q3, while Q1 this year was three times that of Q3 in 2020. Although the supply of upstream components for bicycles is still insufficient, it has increased significantly quarter by quarter, driving sales growth.

Merida sold 97,475 units in February, an annual increase of 55.71%. The export of electric bicycles from Taiwan increased by 47%, while traditional bicycle exports increased by 32%, and the group's sales under a local Chinese brand increased by 512%. From January to February, Merida sold a total of 183,078 units, marking an annual uptick of 50.05%.

Taiwan's factory most exports high-end bicycles and electric bicycles to the European and American markets. In February, Merida in Taiwan shipped out 62,863 units, marking an annual increase of 31.89%, while the previous two months sold 126,327 units, a yearly 39.07% increase.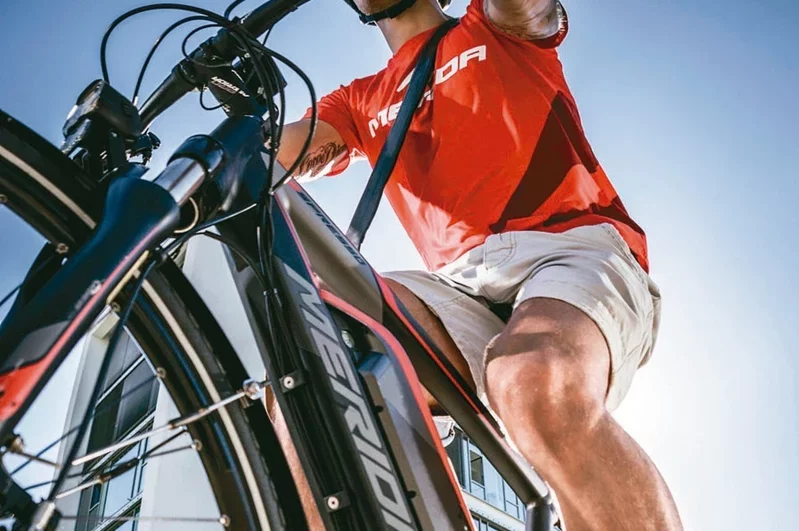 Merida`s electric bicycle is pictured here. Photo credit: UDN