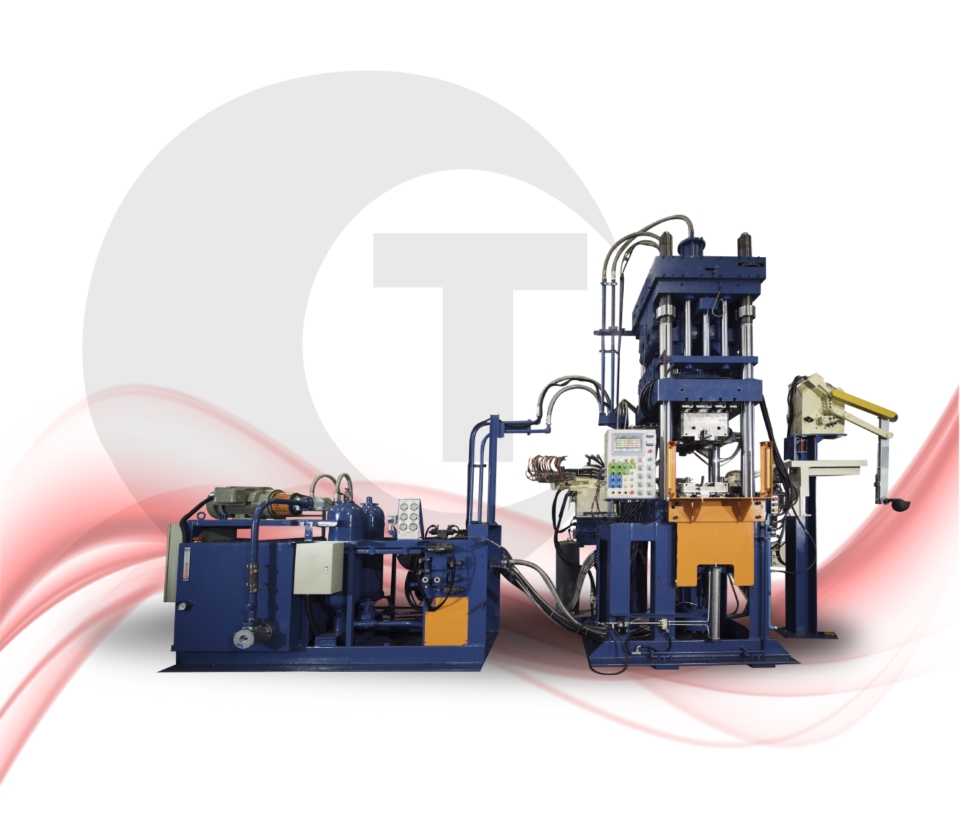 Photo courtesy of Chiu Ta
Chiu Ta Hydraulic Machine MFG Co., Ltd. is a professional manufacturer of vertical squeeze casting machinery and gravity casting machines. Founded in 1966, the company has built up a reputation for producing structurally-durable squeeze casting machines, granting these products long-life spans. As a result, clients highly regard Chiu Ta's technological quality and passion in their aftersales services.
The company's featured product is the vertical cold chamber squeeze casting machine, which can effectively reduce the chances of casting parts to produce air entrainment by reducing the cavity filling and injection speed. Also, by using higher casting pressure during the holding period, Chiu Ta can decrease the casting shrinkage cavity size, effectively obtaining smooth crystallization, high strength, toughness, tensile strength, density, and the casting quality more stable, heat malleable, and wear-resistant. Chiu Ta's technology is often applied in automotive and ship industries, which both require higher standards to produce key parts. Other special demands include aluminum ceramic and insert molding for casting.
The company's different-sized machinery are both applicable in squeeze casting for brass. The final products often come out with smooth surfaces and appeal more aesthetically with better, stable quality than those that go through sand casting processes. Irregular pieces, including iron-clad brass parts, hollowed-core brass components, can also go through the molding process through their squeeze casting machinery. For more information, please visit Chiu Ta's website: https://www.chiuta.com.tw