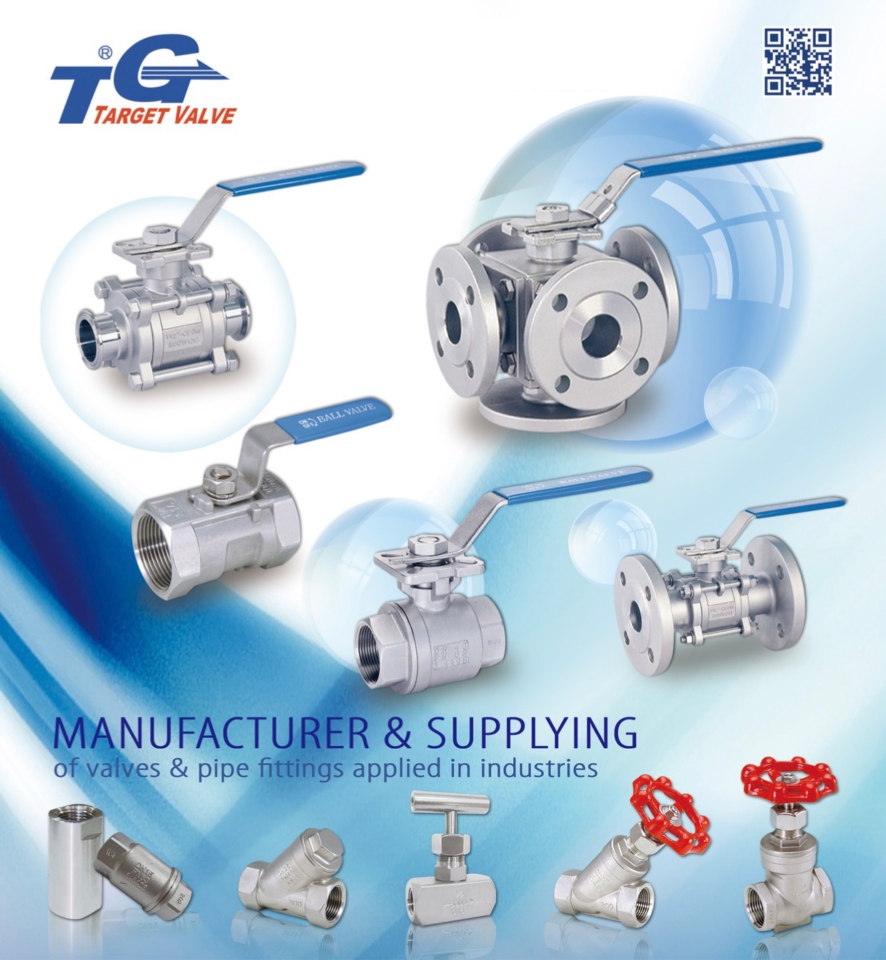 Photo courtesy of Yueng Shing
Yueng Shing Industrial Co., Ltd (Target Valve), founded in 1990, is a professional manufacturer of stainless steel ball valve products and customized pipe fittings. Target Valve's dedication to designing innovative products is shown through the certifications and patents they achieved for their offerings. In 2007, the company acquired a patent for their circuit breaker that closes off valves in the case of fires. The circuit breaker is also PED 2014/68/EU (CE), API607, ISO 9001:2015-certificated, and primarily applied in Target Valve's ball valve product line. The company's ball valve product line includes stainless steel ball valves, flange ball valves, bathroom ball valves, 3/4/5 port ball valves, high-pressure valves, butterfly valves, ball valves, check valves, gate valves, Y-shaped filters, stainless steel ball, and pipe fittings. These products are often found in the petroleum, chemical engineering, petrochemical, food, beverage, and oil refining industries.
Target Valve primarily features their multiport ball valves, simple three-way threaded ball valves, one-piece flange ball valve, and one-piece high-pressure ball valve series in the ball valve product line. Target Valve can offer fast and reliable services thanks to their product development abilities, making them the best provider for valve, pipe fittings, and related solutions.
As the international market moves towards new and inspiring innovation and making high-quality products, Target Valve is confident in its abilities to maintain its competitive edge through their production equipment lineup, which includes CNC machinery, ultrasonic cleaning machines, tapping machines, and professional product assembly workers. When procuring new equipment, Target Valve has also placed greater emphasis on choosing automation. For example, they imported a fixed head CNC lathe in 2017, and a sliding head CNC lathe in 2018. In 2019 and 2020, the company continued to import CNC planer type lathes, giving Target Valve an overall production capacity for valves. Target Valve's primary market is in Europe, the U.S., and the Asia Pacific regions.
(TARGET VALVE) YUENG SHING INDUSTRIAL CO., LTD.
Website:
www.target-valve.com
www.target-valve.com.tw
Email:
targetvalve@gmail.com