Chinaplas 2021 to Kick Off Amid Industry Breakthroughs
2021/04/12 | By CENS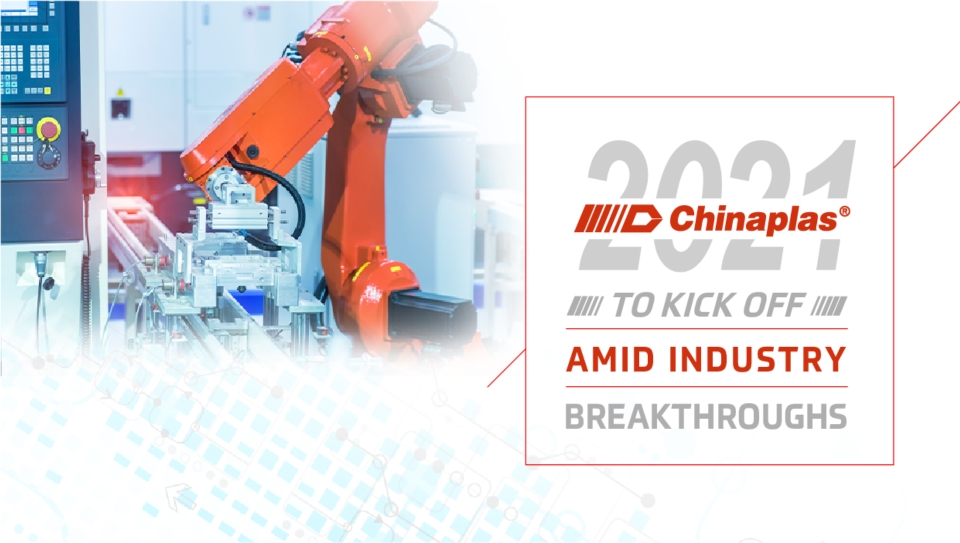 Taiwan's industrial production has maintained a steady growth since it rebounded last year, as the world had gradually opened up after almost a year of the COVID-19 pandemic.
For instance, the island's Ministry of Economic Affairs had reported that industrial production growth in February rose almost 3 percent from a year earlier, and also saw an increase of sales for plastics/rubber products.
There are still challenges abreast, as global container shipping costs have drastically increased, largely due to container shortage from the pandemic disrupting global supply chains and more recently, the Suez Canal blockage situation. Plastics and rubber rely heavily on container shipping; import transport fees in the first two months of 2021 saw an increase of over 30% compared to the same period in 2020.
However, despite everything, the plastics and rubber industry is on the brink of significant change to its landscape. For instance, countries are looking for more environmentally-conscious options across the broad spectrum of different industries, all the while maintaining advancing equipment and larger-scaled machinery. The plastics and rubber sector is no different.
As a major contributor to the sector, the next steps that China will take has been closely scrutinized. Reported by media outlets, China Plastics Processing Industry Association Vice President and Secretary-General Wang Zhangjie was quoted lauding the technological innovation achieved in the "13th Five-Year Plan" period, which included progressive functionalization, lightweight technology, ecologicalisation, micro-forming, and smart applications.
What's in store for the 14th Five-Year Plan, approved at the National People's Congress earlier in March, will see accelerating the development of the industry, Wang said, including taking advantage of China's domestic market. For better sustainable practices, greater emphasis will be placed on improving plastic product quality and services.
Exhibitors at the world's leading technology-oriented plastics and rubber trade fair, Chinaplas 2021, are presenting the most relevant technologies, including green plastic materials that do not harm the environment after biodegradation, plastic that are food-grade safe; smart machinery for the most efficient production and data-syncing for different manufacturing locations or through multiple machines. Amid a pandemic, medical-grade plastics are also in urgent demand, therefore Chinaplas is the perfect place to procure business in this area.
The 2021 edition will take place from April 13 to April 16 at the Shenzhen Convention & Exhibition Center in Shenzhen, China, on 350,000 square meters of exhibition space. More than 3,600 exhibitors are slated to attend from 40 countries and regions.