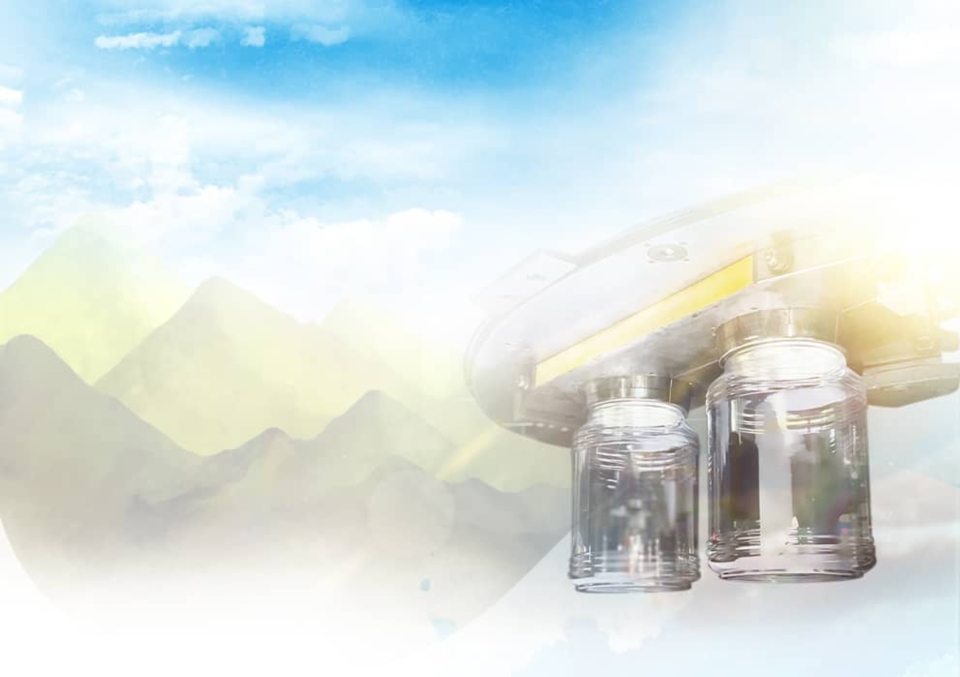 Entering its 52th year since opening its business, Young Shang Plastic's focuses on improving its production technologies and product quality. As a packaging producer, Young Shang passed FDA approval for making 100% recyclable plastic bottles from poly grain raw materials. The company has sold tens of billions of plastic products through production processes compliant with ISO9001, ISO14001, ISO22000, FSSC22000, and HACCP certifications.
What's more is that in 2020, Young Shang officially became the yogurt container supplier for a big-name, U.S.-based dairy brand. The dairy manufacturer owns a 110-year-old dairy cooperative store; under this framework, an association was founded by several dairy production companies to maintain high raw material quality and manage brand reputation. The framework is based on upholding values such as integrity and has helped them successfully promote their products worldwide.
Seeing how the COVID-19 pandemic disrupted global supply chains last year, leading to a rapidly shrinking market, General Manager Hank Lee took the opportunity to upgrade production equipment to fulfill production capabilities and lower carbon footprint. Among the upgrades was their investment in procuring six ASB series 1-step injection stretch blow molding machines. This series has servo specifications that allow for power conservation between 30% to 40%, which helps reduce inefficient usage and power waste. It is also equipped with ASB's newest Zero Cooling technology.
The machinery is equipped with servo motors that can accurately control motor speed, especially at a broader range for quicker speed ramp-up and decrease, direction change, power output, and better efficiency. This specification is often found in applications that require high precision control.
New Tech for Molding Process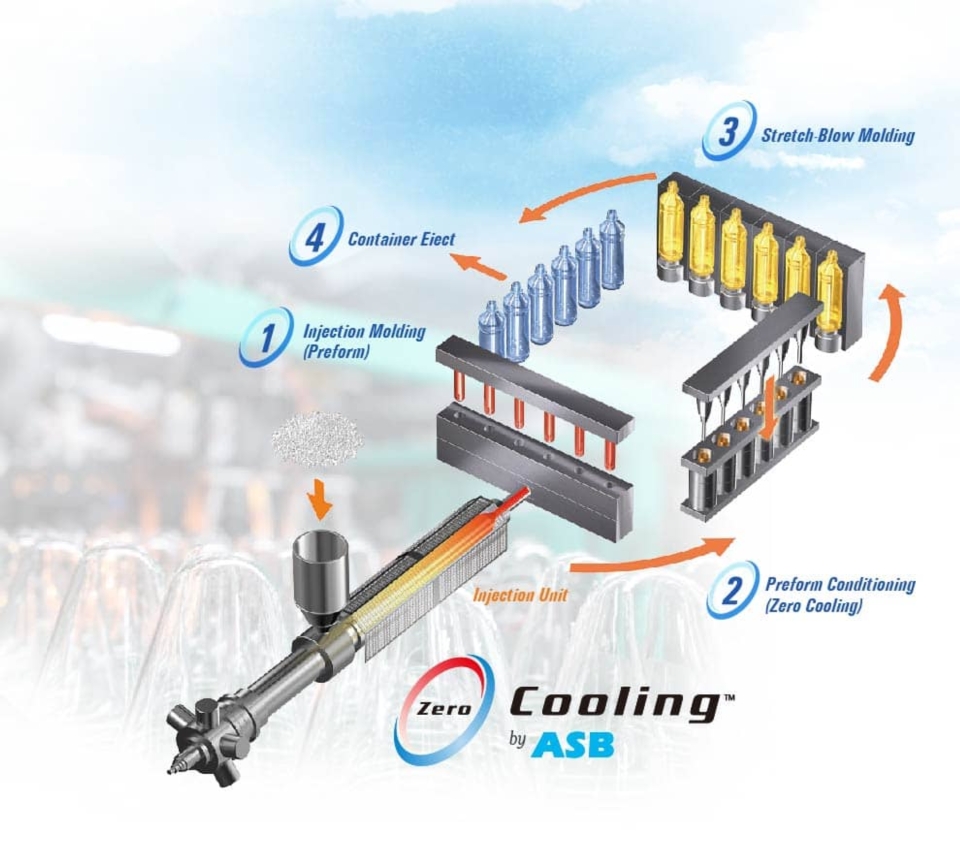 Zero Cooling is a patented ASB molding technology released in 2018, closely tied to bottle preform cooling technology. Zero Cooling shortens the molding process comparably to past methods and also helps improve product quality. Another advantage of using the Zero Cooling technology is that it helps decrease molding issues, such as fisheye, flow marks, and orange-peel defects.
The ASB machine comes in a 4-stage, 1-step molding process. Almost all of the cooled-down bottle preforms are transferred from the injection platform to the second regulation station, which helps shorten the injection process. Zero cooling preform is designed to be shorter and thicker than usual due to bottle quality. The advanced cooling technology also makes producing high-quality containers in a shorter molding period under PET-grade standards possible. Better material strength also helps Young Shang make lighter containers.
The Zero Cooling mold results show that material strength increased by 15%, helped by better material distribution, and also increased production rate by 1.5 times on average. Other results indicate that surface quality was either maintained or improved.
Young Shang's Big Data Mission
To better understand the conditions and performance of each machinery under the hood, Young Shang incorporated their first stage of IoT implementation in 2021: machinery data analysis.
Young Shang's machinery connected to the software can collect data, allowing them to understand each machinery's power efficiency, activation rate, production analysis, etc. Further analysis of the raw data can help factory management predict, analyze, and apply on-time diagnosis of any potential issues that could arise.
Company operations will look to implementing the second stage of IoT applications in 2022, where the IoT and ERP end are linked to production, product quality, mission control, and schedule functions, allowing the system to predict and resolve issues in four areas: production and sales planning, shop floor control management, production recipe management, and mould management. The aim is to balance integrating data collected from the machinery and production and sales planning.
Social Obligations
Young Shang regards 2021 as a critical year for its operations and upholding pledges to client expectations, and reducing energy waste. This is due to the company's investment in upgrading hardware and software capabilities to improve production, reduce power waste and carbon emissions. As companies catch up with the global trend of making factories smarter than ever, Young Shang will continue to improve quality and efficiency on the production side while looking after their global carbon footprint to uphold social responsibilities to the environment.