The Ministry of Economic Affairs (MOEA) is slated to announce new virus prevention guidelines for domestic companies to follow in light of COVID-19 clusters breaking out in chip factories.

The flurry of measures and urgency towards the latest cluster is largely due to the increasing cases linked to migrant workers working at King Yuan Electronics factories in Miaoli County.

The new operation guidelines would provide more comprehensive guidelines adhering to each industry's environment, the MOEA has said.

There were 335 newly confirmed local cases as reported yesterday. Among them, there are 75 cases in Miaoli County, and 65 cases related to the migrant workers' clusters in the IC packaging and testing factory under King Yuan Electronics. Network device maker Accton also reported 10 cases in the same region.

The government also enforced a 48-hour work suspension on King Yuan with the aim to lower the infection rate, and had related personnel go into quarantine. All measures are set to impact King Yuan's production capacity.

The updated disease prevention guidelines for enterprises include having employees work in separate teams, live in separate areas should they offer dormitory accommodations, and separate queuing lines. Companies are also advised to encourage workers to stay at home to rest should they show symptoms.

Aside from hard-hit Miaoli County, tech clusters in Hsinchu and Tainan are ramping up protection measures as well. Local governments have set up rapid screening stations in these areas. Hsinchu had also enforced a rule to prevent migrant workers from being ferried from factory to factory for work, which experts believe to be a possible link to the migrant worker cluster in King Yuan.

In other news, electronics and technology companies are also bracing for a strong Taiwan dollar uptick, making export profits more difficult due to exchange losses.

As the local epidemic disrupts the semiconductor supply chain, the recent strength of the New Taiwan Dollar has become another headache for technology factories. TSMC, MediaTek, Novatek and other major manufacturers have previously stated the exchange rate NTD for this quarter is based on NTD$28 more, but recently the exchange rate against the US dollar has risen above 28 yuan. This quarter ended last Friday as of June 4, with the accumulated appreciation rising to nearly 3%, which is relatively unfavorable to the industry's revenue, gross profit margin, and industry's foreign exchange losses.

Industry experts say based on the evaluation criteria used in the past, every 1% appreciation of the New Taiwan Dollar will affect companies like TSMC's profit by about 0.5%, while the potential impact on gross profit margin and profitability will vary about 0.2 to 0.4 percentage points.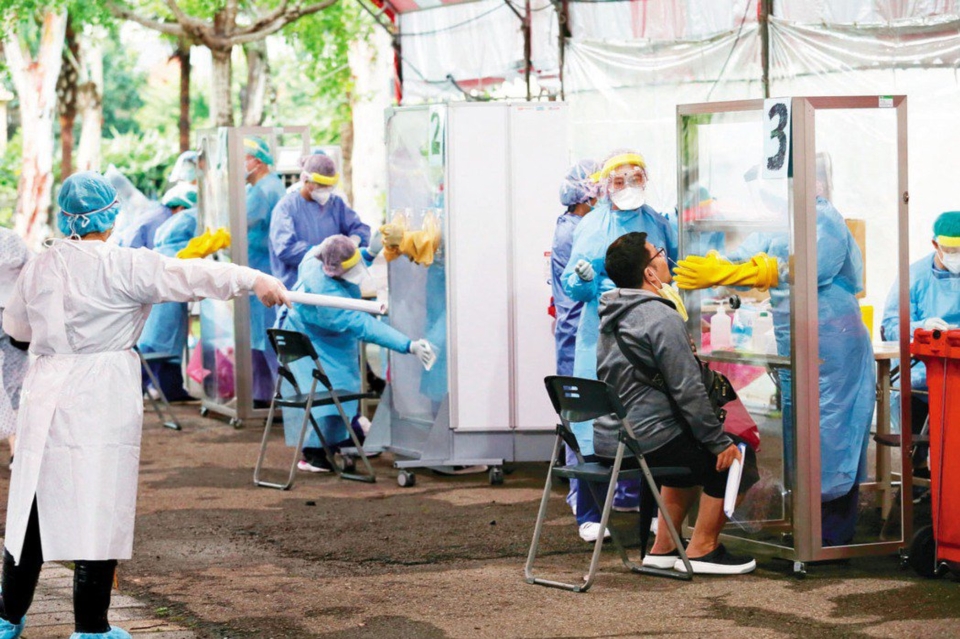 King Yuan Electronics workers take rapid screening tests for COVID. Photo courtesy of UDN.