With Taiwan entering the summer, the state-owned power company Taipower expects to see electricity consumption rise significantly, raising concerns regarding power supply as a unit in a power plant is scheduled to shut down.

The No.1 unit of New Taipei-based Kuosheng Nuclear Power Plant is slated to be shut down half a year earlier than scheduled, highlighting concerns over a possible power outage similar to what the island experienced in early June.

However, Taipower has said measures are in place to ensure stable supply in July and August. While power supply indexes for the next two months could be in the "yellow lights," indicating a tight supply in the first half of July, Taiapower estimates it would reverse in the latter half, turning to green lights to indicate a stable supply.

Taipower estimates that today's (30) daily maximum power consumption is 36.5 million kWh and the maximum power supply capacity is 41.441 million kWh. As for the peak reserve transfer capacity rate, Taipower estimates it would reach 13.54% today.

Due to insufficient fuel storage capacity, the No. 1 unit of the Nuclear Power Plant will need to be decommissioned half a year in advance. Referring to global cases studies, Taipower had applied to the Atomic Energy Council to reduce operating power to 80%, so it could continue its power supply capacity. However, as of mid-June, due to the recent slowdown in power decay, it is expected that the power company will shut down the unit this week.

In the face of the 800,000 kW power supply gap after the decommissioned No.1 unit, the Energy Bureau of the Ministry of Economic Affairs recently confirmed that the Jiahui Power Plant Phase II had completed the 96-hour full load test on the 23rd and was incorporated into the Taipower power dispatch system. The government expects the new addition will help maintain stable power this summer.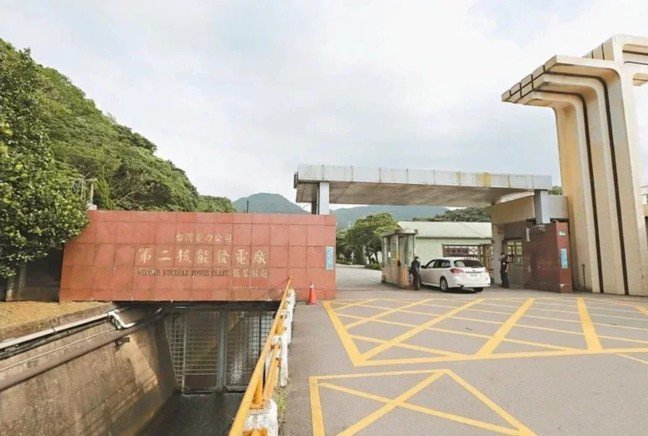 Kuosheng Nuclear Power Plant. Photo credit: UDN file photo