The ocean freight shipping season is entering its peak in Q3 as European and American businesses have ramped up orders to replenish inventory. However, the Delta variant-fueled COVID-19 outbreak in many parts of the world is set to exacerbate shipping congestion as major ports in China were temporarily closed.

Recent news of a port worker testing positive in the Meishan terminal in China's Port of Ningbo-Zhoushan led to a temporary closure of the ports, effective since August 11, would worsen shipping congestion, raise prices even more, and further impact the Christmas shopping season in Q4. The Meishan terminal makes up 20% of the shipping volume in the Ningbo-Zhoushan Port. However, media reports say other terminals are still in operation.

Shipping and container transportation companies like Hapag-Lloyd, Maersk, CMA CGM, and COSCO Shipping have rerouted their ships to Shanghai.

Over 313 shipping containers are stuck waiting to enter or to leave ports at global harbors, with markets expecting that factors such as shortages of containers, cabins, labor, and vehicles will continue until the end of the year.

Asian-based investors have also pointed out that port congestion will severely worsen if the Meishan Port area remains closed and if local authorities fail to contain the latest COVID-19 outbreak.

Freight brokers say route prices for eastern Asia to North America could continue to rise as the pandemic impacts the supply side. However, there is also the fact that shipping prices for European-bound routes have yet to see an uptick ahead of the end of August, suggesting the current costs are already beyond capacity for carriers.

On the other hand, local Chinese media reported that Chinese trading companies have chosen to limit shipping or to suspend orders altogether due to the increased shipping costs, which could further worsen the shipping situation.

As of writing, Taiwanese papermakers said that the current freight rate from China to the U.S. exceeds US$20,000 per FEU (40-foot container) has led to increased pressure on customers. Furthermore, suppose product value does not reach USD$50,000 to USD$100,000; in that case, customers may switch to wait-and-see shipping, further highlighting that freight rate is one of the critical factors to bolster the economic recovery.

Observing the latest freight rates, the Shanghai Export Container Freight Index (SCFI) reached 4,281.53 points on August 13, a weekly increase of 55.67 points. The freight rate per FEU from the Far East to the American west coast was USD$5,744, an increase of USD$189 from the week prior; from East Asia to the eastern coast of the U.S.; prices reached USD$1,452, a weekly gain of USD$285. Prices for other routes, from the Far East to Europe per TEU (20-foot container), came to USD$7,407, a decrease of 0.15% from the week before August 13; the Far East to the Mediterranean region freight rate rose slightly by US$9 per TEU to US$7051.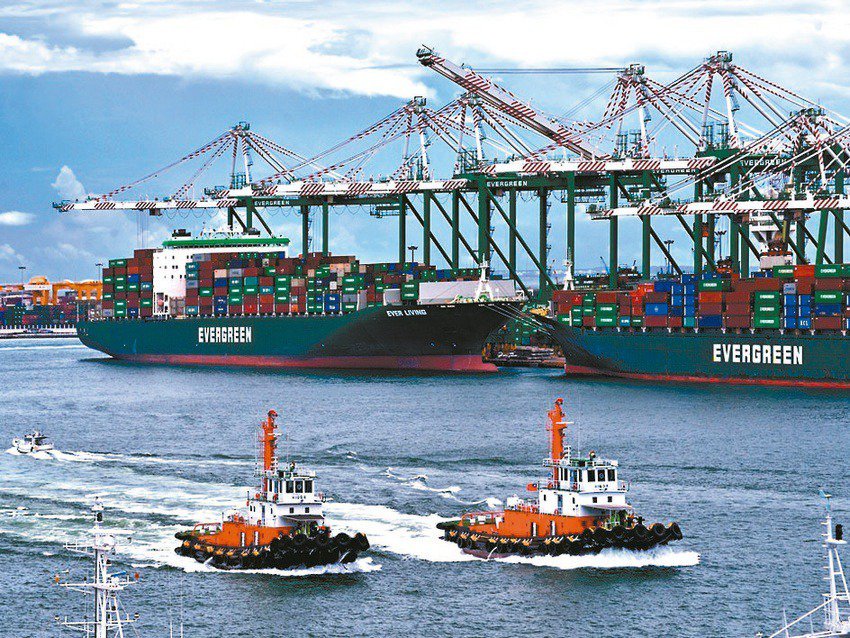 Photo courtesy of UDN.