The global transportation peak season is expected to worsen the port congestion problem, presented in how the global large container carrier's general rate increase (GRI) is slated for an uptick growth again in October, pushing shipping prices between East Asia and North America to an all-time high.

Freight companies moving to increase prices include Evergreen, Yangming, COSCO, HMM, Hapag-Lloyd, CMA, ONE, and ZIM. The fourth quarter freight rates may continue to hit new highs as a result.

According to cargo carriers, the global container shipping GRI have increased almost all in October. However, due to the recent news that the container freight rate has been frozen in mainland China, and U.S. President Biden administration's intervention in suppressing freight rates, the shipping market has been in a downturn in recent weeks. The collective announcement from these freight shipping giants has largely surprised industry watchers.

Media reports, citing industry watchers, have interpreted the latest news as a reflection of how the U.S. and China are easing their intervention efforts on container shipping rates. However, on the flip side, experts worry that aside from COVID-19, the global supply chain disruption might be even more serious than envisioned.

Major freight companies' price increases in the GRI from the Far East to North America will be increased by US$1,000 to US$3,000 per 40-foot container (FEU). Aside from Yangming, which will hike prices starting from October 4, companies' new pricing will be in effect from October 1. Hapag-Lloyd, the world's fifth-largest shipping company, is reporting the largest price increase of US$3,000 per FEU, and CMA CGM, the fourth largest shipping company, by US$2,000.

In addition, large companies such as Evergreen, COSCO, HMM, ONE, and ZIM have increased by approximately US$1,000 for every 40-foot container from the Far East to North America, and some airlines have increased by US$2,000 due to special cabinet specifications. In addition, from October 4, Yangming will also charge an additional US$1,000 per FEU from the Far East to North America.

In particular, some companies have also begun charging GRI for return trips, including Evergreen and HMM, which each charge USD 1,000 per 40-foot container. In addition, large European and Chinese companies such as the Mediterranean and CMA CGM are also charging GRI for return trips.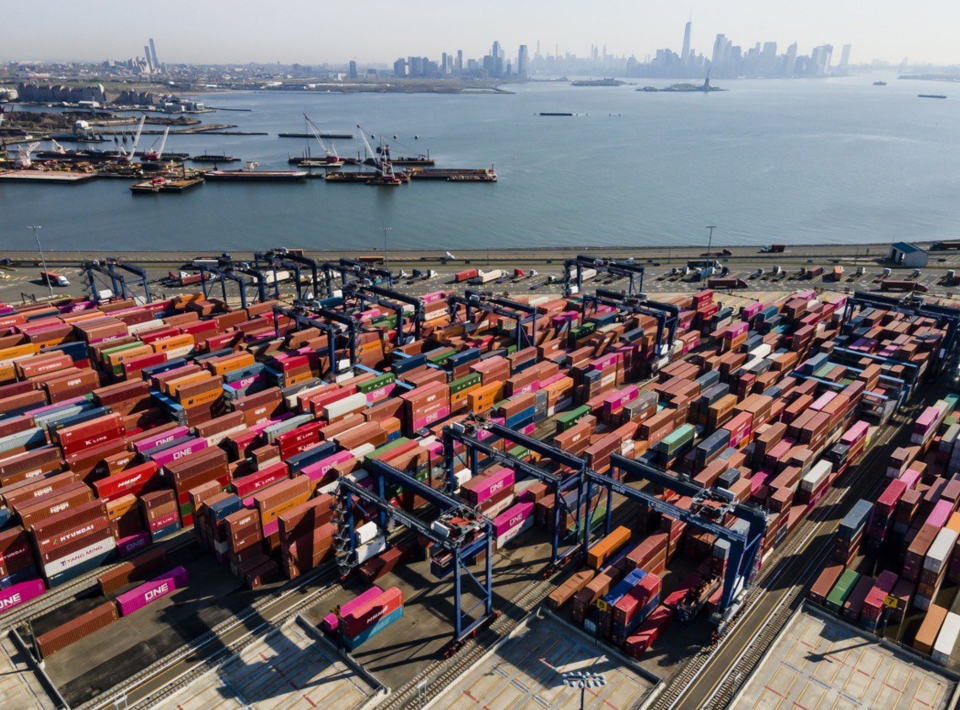 Photo credit: UDN/epa