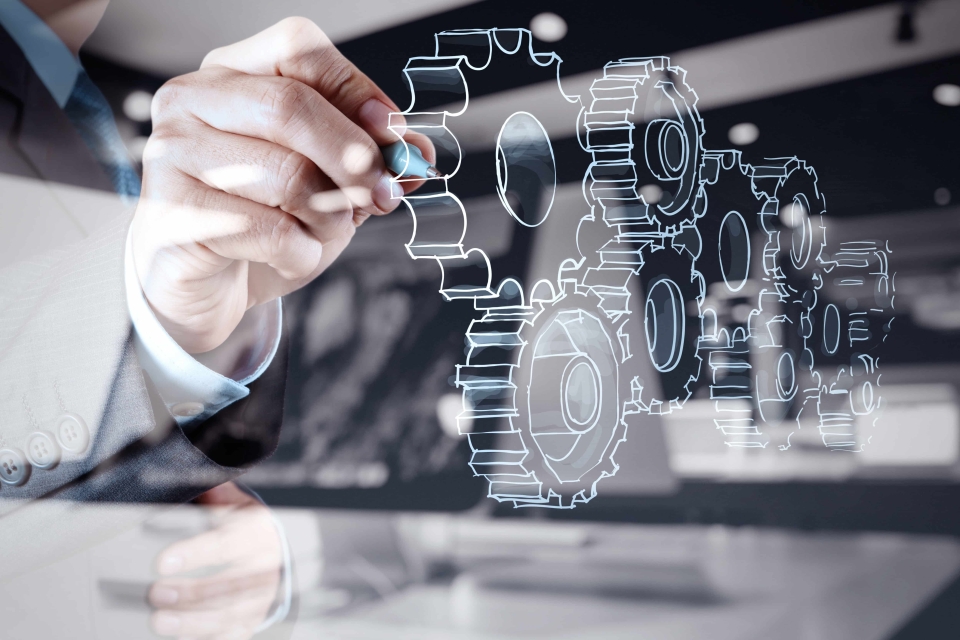 Taiwan's local outbreak between May and July has eased up as successful measures essentially stamped out the local spread and amid rising inoculation rates. However, this is only to see the rest of the world buckle against the Delta variant after global economies enjoyed a brief respite over the spring and early summer. What's worryingly is how aside from East Asian nations, where the world's major semiconductor factories are located, are grappling with the worst outbreaks since the pandemic began, the Southeast Asian region is also the world's manufacturing hub for many industries, and according to media reports, is reported to be reaching its "breaking point."
As a result, organizers of many in-person or hybrid trade shows have elected to postpone or host online-only events. For instance, the in-person trade show event for TaipeiPLAS 2021 in the plastics and rubber industry was canceled in early July, with only the online version slated to kick off on the original date of Sept. 28 — a decision convened by organizers Taiwan Association of Machinery Industry (TAMI) and the Taiwan External Trade Development Council (TAITRA).
TaipeiPLAS, held concurrently with the Taipei International Shoemaking Technology Show, was initially postponed due to the coronavirus pandemic concerns last September, however now with COVID-19 has been localized in Taiwan and chances of returning to zero COVID are slim, prompting organizers to move ahead with the cancellation. As TaipeiPLAS is traditionally held on even years, TAMI has stated that the 2022 edition will continue as scheduled around similar dates at the end of September or early October.
TAITRA stated Taiwan's plastic and rubber machinery industries were heavily impacted by the COVID-19 pandemic outbreak in 2020: with export value at USD$899 million, marking an 11.1% decrease. The good news was that Taiwan remained in the top six export countries. Shoemaking machinery also makes up at least 70% of global market shares. In the past year, both sectors have substantially increased their visibility in the global market.
TaipeiPLAS is among the top six global trade shows in its industry and ranked in the top three in Asia, marking its reputation as a crucial B2B platform among Taiwanese plastics and rubber machinery and parts suppliers to expand business opportunities.
SEA Hard-Hit by Latest Wave
The global supply chain, already suffering from congestion and rising prices, will be weathering a further challenge as the pandemic worsens in manufacturing hubs like Vietnam, Thailand, and other Southeast Asian nations.
As of writing in August, daily cases in Southeast Asian countries are in the thousands and more, with relevant authorities warning that numbers could double by mid-September if further preventive measures are not taken immediately. Also worryingly is how the Philippines recorded its first case of the Lambda variant. The little-understood variant was previously concentrated in South America and first labeled as a "variant of interest" by the World Health Organization on June 14.
An Economic Daily News reported the United Nations' estimation that 42% of the world's exports came from Asia. As the manufacturing hub, many factories in the SEA region were reported to have their workers sleep in the factory to maintain production and reduce outside contact.
In the same news report, Singaporean-based consulting agency ATC Executive Director Deborah Elms warned that the Delta variant could severely impact Asia's trade. French trade bank Natixis estimated that while SEA countries like Indonesia, Malaysia, Vietnam, and Thailand make up 5.7% of the world's total export rate, impacted export from these areas could severely hamper the U.S. and China, specifically in electronics products. For example, China imports 38% of data processing machinery and 29% of telecommunication equipment from these countries, while the U.S. relies on half of its semiconductor imports from the aforementioned five countries.
Shipping Woes Worsen Amid Chinese Port Closures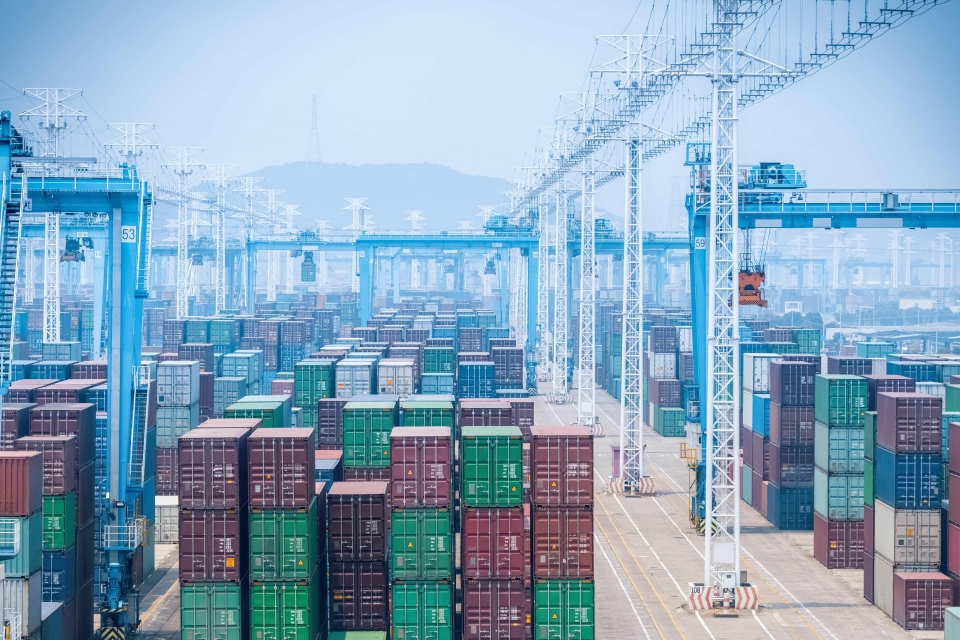 A stock photo of the container yard in Port of Ningbo-Zhoushan.
With China as the world's major exporter of goods, any port or factory closures could mean introducing further ripples across the supply chain. As China contended with its Delta outbreak, a local case found in Ningbo's port led to the suspension of the Meidong Container Terminal and Meishan free port area at the Port of Ningbo-Zhoushan till further notice as of mid-August, with Meishan serving as a key terminal for servicing shipments to Europe and North America.
However, media reports say other areas in Zhoushan Port are still in operation. Shipping and container transportation companies like Hapag-Lloyd, Maersk, CMA CGM, and COSCO Shipping have rerouted their ships to Shanghai.
The situation would worsen the already tested global supply chain. Over 313 shipping containers are stuck waiting to enter or to leave ports at global harbors, with markets expecting that factors such as shortages of containers, cabins, labor, and vehicles will continue until the end of the year.
Asian-based investors have also pointed out that port congestion will worsen if the Meishan Port area remains closed and local authorities fail to contain the latest COVID-19 outbreak. Freight brokers cited route prices for eastern Asia to North America could continue to rise as the pandemic impacts supply. However, there is also the fact that shipping prices for European-bound routes have yet to see an uptick ahead of the end of August. On the other hand, local Chinese media reported that Chinese trading companies have chosen to limit shipping or suspend orders altogether due to the increased shipping costs, further worsening the shipping situation.