Hao Yu Precision Machinery Industry Co., Ltd. was founded in 1980 and today is one of Taiwan's leading suppliers of wholeplant equipment for the production of PP and PE woven bags, low-denier foodstuff bags and high-denier woven bags.
The company 's product lineup encompasses PP/HDPE flat yarn extrusion machines, automatic bag cutting and sewing machines, circular looms, net woven fabric circular looms, printing machines, PP woven tubular fabric inner fi lm bag making machines, wood-plastic composite profile extrusion lines, etc. Also, this maker provides geotextile and wood/plastics composite products.
While seeing its machines sought-after by professional end-users all around the world, the fi rm has also enjoyed a high reputation among its local peers in Taiwan, mainly thanks to its strenuous effort on developing innovative, high-performance, high-quality machine models. On the payoff of the effort, the fi rm won "The 3rd ROC Golden Dragon Award" many years ago to further underline its superior mechanical engineering and manufacturing capabilities, which help the company set itself apart from competitors.
In addition to its independently developed machine models, Hao Yu also welcomes orders for other sophisticated machines and turnkey solutions on an OEM and ODM basis.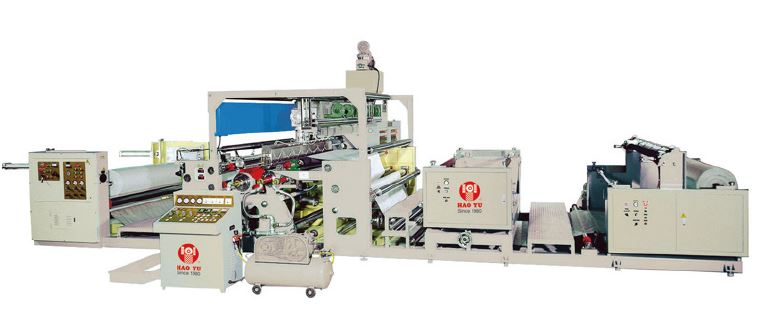 Hao Yu Precision Machinery Industry Co., Ltd.
Tel: 886-4-2630-3998
Fax: 886-4-2630-1410
E-mail: haoyu@ms12.hinet.net
Website: www.hao-yu.com.tw