Hwa Maw specializes in developing and making various mixing and grinding Equipment.
Since founded in nearly 40 years ago, Hwa Mau Machine Industrial Co., Ltd. has been specialized in developing and manufacturing various mixing and grinding equipment for chemical products with viscosity, such as resins, paints, paste and plasma.
In addition to mixers for high viscosity dispersion mixers and grinding machines, the company's product lineup also includes vacuum mixers, variable speed mixers, homocentric mixers, platform-type mixers, trichilled roller mills, three-shaft mixers, four-shaft planetary mixers, bead mills, vertical type bead mills, inclined fully hydraulic roller mills, fi lters, biochemical, chemical, resin & medical reactors and accessories, and related peripherals and whole-plant equipment, all of which have been exported to over 40 different countries of the world and enjoyed high acceptance among professional users.
Among the company's hot-selling machines, vacuum mixers, for instance, have been widely applied in production of cosmetics, pharmaceutical products, PU resins, IC paints, FPCs and many others and noted for high stability and consistent quality. Also, the veteran maker supplies customized models to meet different purposes.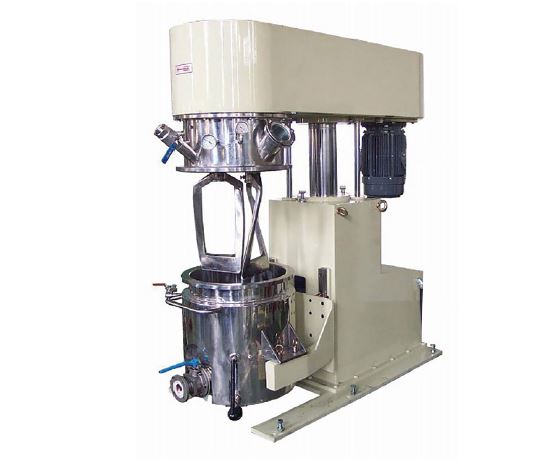 Hwa Maw Machine Industrial Co., Ltd.
Tel:886-4-2693-6333
Fax:886-4-2693-6222, 2693-3246
E-Mail: hwamaw.aa@msa.hinet.net
Websit:www.hwamaw.com.tw