Established in 1986, Jyh Yih Electric Enterprise Co., Ltd. is specialized in developing and manufacturing various high-frequency machines for wide-ranging applications.
The firm's product lines include plastic welding machines, wooden plate plying machines, induction soldering machines and gluing machines, mainly to target middle-to-high-end segment of the market.
The company's core manufacturing technologies are mostly derived from those developed by veteran manufacturers in Europe, Japan and the U.S. Thanks to the unremitting effort on continuous improvement of its manufacturing technology, the fi rm has worked out more than 50 different machine models, and exported them to over 600 customers all over the world.
Practical functionality is among the main features of the firm's machines. For instance, its high-frequency machines generally highlight friendly human-machine interface and high-quality electric devices to ensure high working efficiency, cost-effective maintenance and multi-lingual communication, so being sought-after by professional end-users.
With high-frequency heating having becoming prevailing in global industry, the firm is increasingly dedicated to developing higher-end high-frequency machines that can directly and rapidly apply heating, welding, jointing and gluing to such materials as metal, plastic and wooden plates, aspiring to be a reliable partner who helps customers enhance productioneffi ciency and capacity with its machines.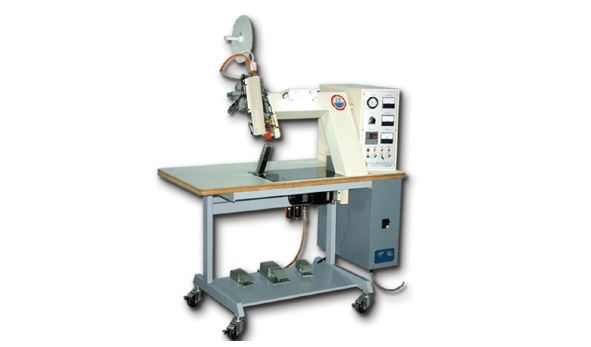 Jyh Yih Electric Enterprise Co., Ltd.
Tel: 886-4-2635-8297
Fax: 886-4-2635-8296
E-mail: jy@jyhyih.com.tw
Website: www.jyhyih.com.tw