Source plastic extrusion lines and processing equipment from San Chyi
2021/09/13 | By CENS
Founded in 1980, San Chyti Machinery Industrial Co., Ltd. is a specialized manufacturer of plastic extrusion lines, plastic extruders and related processing equipment.
Drawing on its time-proven know-how of mechanical design, San Chyi capably develops and manufactures advanced machines to satisfy demanding customers. The firm, certified by ISO9001:2000, adopts 3D design software to design precision parts, so as to secure production of high-caliber machines.
The company's major product lines include PP/HDPE monofilament making machines, PA/PET monofilament making machines, PP/HDPE fl at yarn making machines, circular looms, single-side lamination machines, doubleside lamination machines, sandwich lamination machines, plastic waste recycling and palletizing machines, PE tarpaulin making machines, cement bag making machines, woven bag printing machines, and so forth.
This maker also supplies whole-plant equipment for turning out agricultural films, industrial films, packaging films, plastic films, agricultural nets, architecture nets, horticulture nets, shading nets, weed barrier nets, bird prevision nets, fishing nets, protection nets, cement bags, jumbo bags, PP-BOPP bags, garbage bags, plastic ropes, steel coil packaging fabric, zippers, etc.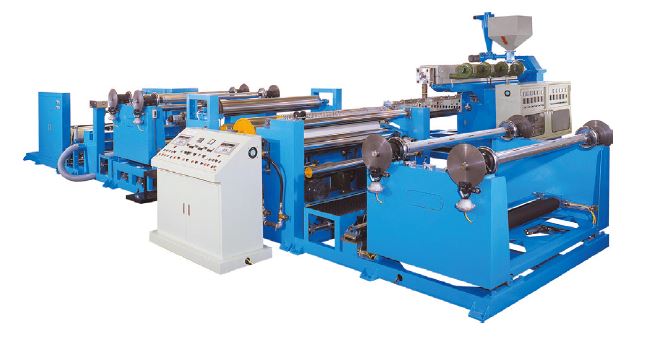 San Chyi Machinery Industrial Co., Ltd.
Tel: 886-4-2639-6682
Fax: 886-4-2639-6683
E-mail: sanchyi.machine@msa.hinet.net
Website: www.sanchyi.com