Taiwan Association of Machinery Industry Chairman Wei Tsan-wen warned with China's power shortages and the subsequent impact on raw material prices, delivery for key parts will see extensions and affect Taiwan's well-performing machinery production and exports in Q4.

Wei pointed out that despite the power shortages and production cuts of resource-intensive steel materials, steel prices remain high. In addition, electronic parts, crucial for servo motors and control units, will see delays as well.

With control units as an example, Wei said these products' delivery periods were usually half a month to two months in the past. However, with power, chip shortages, and transportation obstacles, the delivery period has been delayed to over half a year. Wei quoted market news that machine tool suppliers' difficulties in delivering orders have prompted customers to request price cuts or cancellations, worsening the situation for domestic suppliers.

Wei predicts that the export of machinery and equipment in Q4 may be slightly lower than that in the third quarter, and the annual export growth rate for the whole year is about 25%. The export value is USD$32 billion, a record high. The export value of machinery and equipment in the third quarter was NTD$8.458 billion, with a quarterly increase of 3.2% and an annual increase of 33.1%.

TAMI announced that the export value of machinery and equipment in the first three quarters was USD$24.212 billion, an annual increase of 29.2%; the value was NTD$677.922 billion, an annual increase of 21.5%, which continued to hit a record high for the same period. For nine consecutive months, exports of machinery and equipment have both registered double-digit growth, indicating a steady recovery in Taiwan's machinery industry.

Taiwan's machinery exports in September were marked at USD$2.69 billion U.S., an annual increase of 28.1%, or NTD$74.668 billion, an annual increase of 20.8%. This is the 13th consecutive month of annual growth since September last year. Compared with the export value of US$2.967 billion in August, however, the figures still marked a slight decrease of 9.3%.

Wei pointed out that in August this year, exports hit a record high in both export value and growth rate since the US-China trade war. In September, exports fell slightly by USD$277 million. Exports of the machinery industry are also affected by three unfavorable factors including the appreciation of the New Taiwan dollar, rising raw materials, and rising shipping costs. The extent of the impact on subsequent exports remains to be seen.

Although the U.S. dollar has strengthened recently and the exchange rates of Asian countries have fallen, Taiwan still has the least decline compared with rivals Japan, South Korea, and the mainland. Observing the exchange rate changes this year, as of October 8, the New Taiwan dollar has appreciated by 1.61%, and while the Chinese Yuan has appreciated by 1.32%; but the Korean Won has depreciated by 10.36%, and the Japanese Yen has also depreciated by 8.70%.

The unfavorable competition conditions between Taiwan and Japan, South Korea, and other countries in exports are accelerating, Wei warned, and the exchange rate difference has reached about 10% to 12%. The government impose more measures to stabilize the exchange rate and maintain export competitiveness with rival countries, as countries around the world are gearing up to bolster their local economies, stagnated by the COVID-19 pandemic.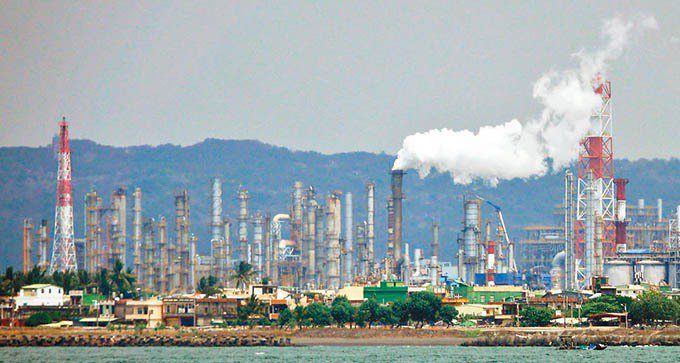 File photo by UDN.