The Taiwan Association of Machinery Industry (TAMI) announced on Tuesday that the export value of machinery and equipment in October amounted to US$27.163 billion, an annual increase of 28.8%; the value in Taiwan dollars was 762.187 billion yuan, a yearly increase of 21.4%, a record high for the same period in history. For ten consecutive months, exports of machinery and equipment have experienced double-digit growth, indicating a steady recovery for Taiwan's machinery industry.

TAMI Chairman Wei Tsan-wen said that in October, exports US$2.951 billion, an annual increase of 26.6%, and NTD$ 82.276 billion, an annual increase of 21.5%; this is the 14th consecutive month marking growth since September last year.

In the first ten months of this year, the top three machinery exporting countries were Mainland China at US$8.557 billion, accounting for 31.5%; the United States at US$5.919 billion, accounting for 21.8%; Japan at US$1.711 billion, accounting for 6.3%.

Wei pointed out that the top ten machinery exports in October had more than double-digit growth. Among them, electronic equipment exports accounted for US$435 million, an increase of 28.1%, followed by inspection and measurement equipment exports at US$391 million, an increase of 17%. The export of machine tools was US$269 million in third place, marking an increase of 53%. After machinery exports hit a record high in both export value and growth rate since the US-China trade war in August this year, exports fell slightly in September and increased by US$261 million in October.

The exchange rates of Asian countries have continued to fall recently, and Taiwan has still decreased the least compared to Japan, South Korea, and China. Observing the exchange rate changes since the beginning of this year, as of November 8, the New Taiwan dollar has appreciated by 2.34%, while the RMB has appreciated by 2.1%; the Korean won is still depreciated by 8.97%, and Japan has depreciated by 9.59%.

Wei believes that the unfavorable conditions, especially the exchange rate, for export competition between Taiwan's machinery and Japan, South Korea, and other countries, still make up 10% to 12%. The government should actively stabilize the exchange rate to enhance export competitiveness, Wei said.

In addition, the price increase of various raw materials and changes in delivery time continue to persist. At present, the delivery time of key components, including motors and controllers, has been extended, which will snowball impact production schedules. Manufacturers will need to plan ahead of time for the stocking and shipment of machinery and equipment, Wei said.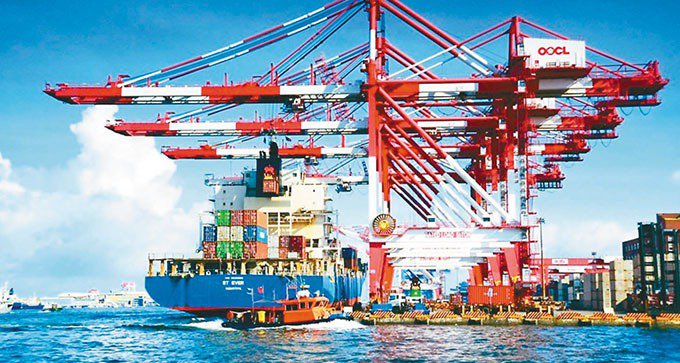 Photo credit: UDN stock photo.