Taiwan's machinery suppliers prepare to strengthen global networking at trade shows
2022/09/05 | By CENS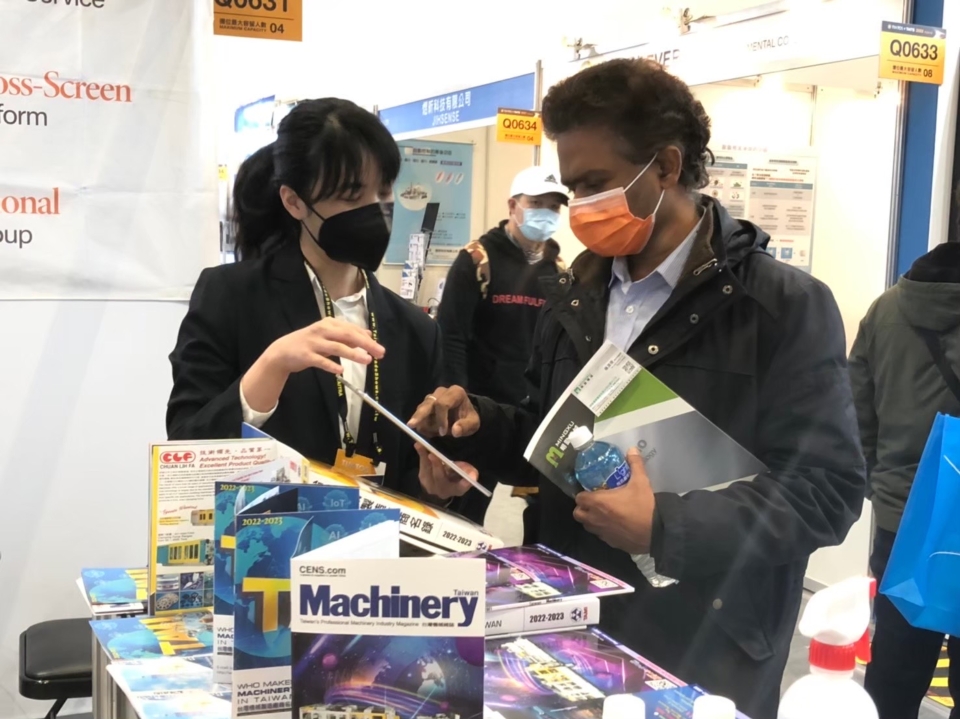 Entering 2022 was an optimistic time for Taiwanese machinery suppliers. While the COVID-19 pandemic persisted, the idea was that global economies would eventually bounce back. However, these hopes would be dashed after Russia invaded Ukraine in February, further disrupting the supply chain and global food production, prompting price hikes on materials, natural gas, and oil and the subsequent inflation concerns.
The search for resilient suppliers has become more crucial for global buyers. With international travel and expos reopening after the COVID-19 pandemic, regaining a foothold in the new economic and trading landscape is a top priority.
In Taiwan, trade shows carried on this year fairly straightforwardly despite the ongoing local outbreaks. At the height of the pandemic in Taiwan, certain trade shows saw exhibitors canceling due to concerns about bringing the virus back to their factories. Yet, many more still attended, and while international buyers were still limited due to border and quarantine restrictions, exhibitors had touted the opportunity to recalibrate their experiences and regain clarity into the market and buyer trends after two years of canceled events.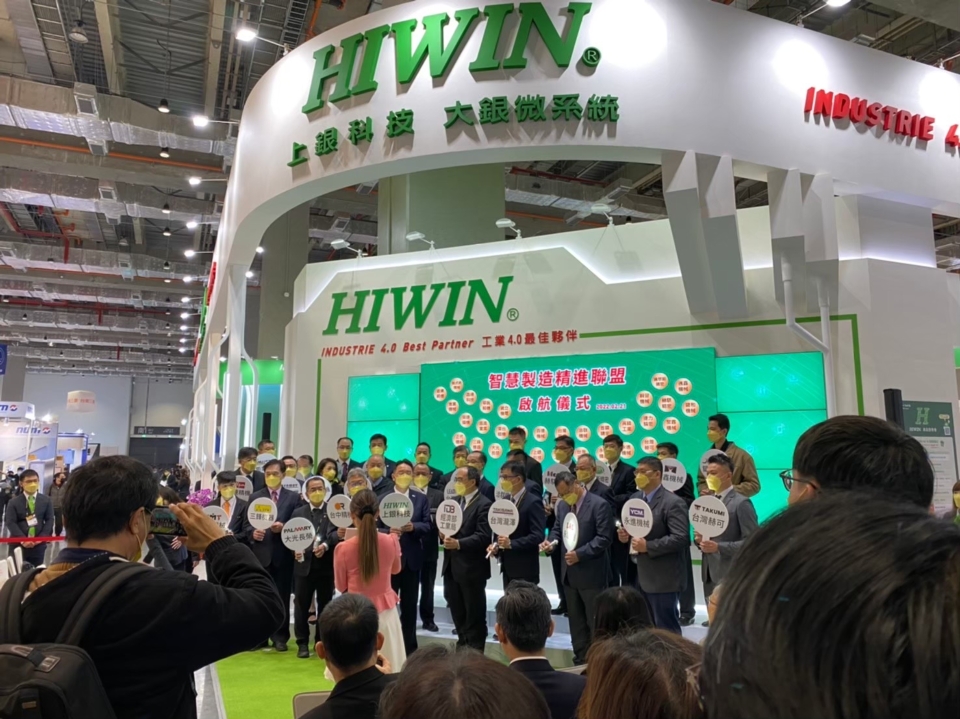 TIMTOS x TMTS 2022
Organized by Taiwan External Trade Development Council (TAITRA), this year's TIMTOS x TMTS would mark the first ever show hosted by the Taiwan Association of Machinery Industry (TAMI) and Taiwan Machine Tool and Accessory Builders' Association. The hybrid show's physical event lasted six days, from Feb. 21 to 26, at the Taipei Nangang Exhibition Hall 1 and 2, while the virtual expo continued to Mar. 21 for an entire month.
The 2022 edition was also the first machine tool exhibition held in the world, as at the time, many other countries were still grappling with high positive COVID-19 cases.
This year, TIMTOS x TMTS focused on two primary themes of smart manufacturing and intelligent key components, covering exhibitors showcasing applications for Industry 4.0, smart manufacturing solutions, and the comprehensive ecosystem of Taiwan's machine tools cluster.
Citing external factors such as the restructuring of the global supply chain and climate change, TAITRA Chairman James Huang pointed out that the globalized supply chains were shifting towards regional-focused manufacturing to limit external impacts on the supply chain. In addition, the machinery sector also sees emerging opportunities in EV, low-earth-orbit satellites, and aerospace industries. As a result, many more companies are looking to incorporate ESG into their production processes to facilitate sustainable goals.
In a TAITRA-released press release, Taiwan Association of Machinery Industry Chairman Larry Wei said the initial results TIMTOS x TMTS 2022 were a resounding success, citing how Taiwan's machine tool exports maintained their third place ranking in terms of global exports last year. This year's export performance notably saw a 29.1% growth in the same period as last year, indicating Taiwan's machine tools' resiliency during the COVID-19 pandemic.
Taiwan Machine Tool and Accessory Builders' Association Chairman Habor Hsu also emphasized that the expo was hosted in a hybrid manner due to the border restrictions, allowing global buyers to see the innovative applications in the smart manufacturing realm. From this year's example, Hsu said Taiwan's machine tools industry is on track to incorporate smart applications and digital transformations for future opportunities to include smart solutions into their product lineup.
Exhibitors from 16 countries/regions showcased at the show, including the world's largest machine tool producers Switzerland, Germany, and the U.S., which had formed delegations to exhibit under a national pavilion capacity. Many industry heavyweight corporations, including Fair Friend, PMI Group, Ying Lin Machine, Hiwin, Shinwu Machinery, Kao Fung Machinery, Chmer, MAZAK, TRUMPF, Tong Tai, You Ji, and Delta Electronics. On the other hand, TIMTOS x TMTS saw attendance from the top four suppliers for machine tool control systems: FANUC, MITSUBISHI, HEIDENHAIN, and SIEMENS.
Upcoming Events
Taiwan's next machinery-focused trade show is the TaipeiPLAS event, coming to Nangang Exhibition Hall 1 from Sept. 27 to Oct. 1. Together with the concurrently-held ShoeTech Taipei show, there will be approximately 300 exhibitors using 1,300 booths on the show grounds, making it the benchmark professional plastics and rubber industry show in Asia this year.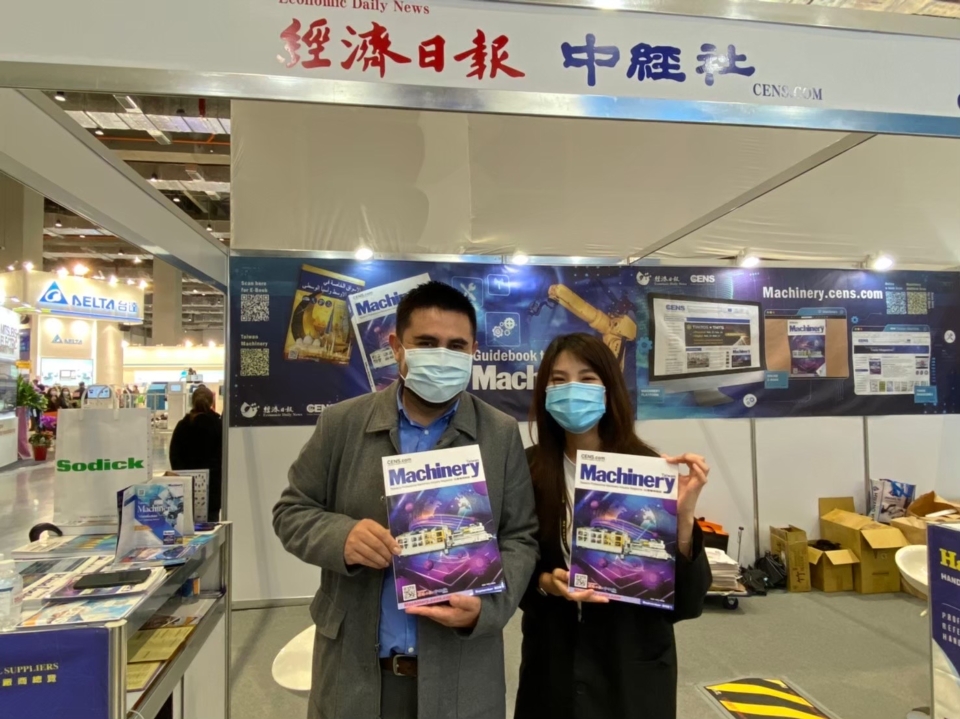 This year's edition is set to incorporate more elements of green-related technologies, reflecting the industry-wide prioritization of achieving net-zero milestones. For example, King-Newton is showcasing an environmentally- friendly material BSR, that is 100% biodegradable and can eventually replace one-use plastics or semi-degradable plastics. Contrary to traditional industry practices, RebornPlas remakes fishing nets discarded in the oceans into plastic masterbatches. This makes it the first supplier to gain UL certification and make products containing 100% ocean-recycled plastics. Another supplier, Ye I Machinery, has a three-in-one plastic waste recycling machine that has gained a significant market share due to sustainability trends.
Economic Daily News (CENS) will be going to the following events with "Taiwan Machinery" and other CENS- published trade magazines: K Show 2022 in Düsseldorf, Germany (Oct. 19 to 26), JIMTOF 2022 in Tokyo, Japan (Nov. 8 to 13), and TIMTOS 2023 in Taipei (Mar. 6 to 11). Other shows include domestic ones such as Tainan Machinery Show (Sept. 22 to 26), and TIAE in Taichung (Nov. 3 to 7), and international options such as the WMF (Sept. 5 to 8), Metalex Vietnam (Oct. 6 to 8), Vietnamwood (Oct. 18 to 21), Shanghai World of Packaging Exhibition (Nov. 14 to 16), METALTECH 2023 in Malaysia (May 31 to Jun. 3), Myanmar International Wood Processing Machines, Cutting Tools & Hand Tools Fair (Dec. 1 to 4).
CENS will attend the majority of these shows mentioned above, allowing buyers to network with our client base through our exclusive on-site business matchmaking service.