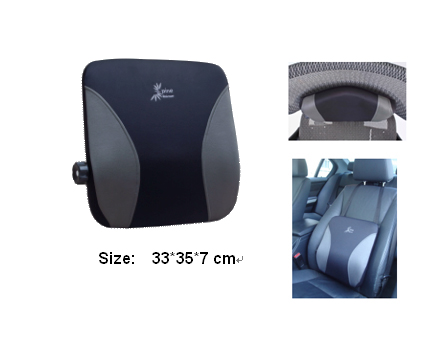 Adjustable Lumbar Cushion
Model:RS-806 Country of Origin:Taiwan
Detail Specifications / Descriptions
Size: 33*35*7 cm
1.Flexible laterals can fit any kind of chairs.Household chair, office chairs, car and audience chairs
2.With an internal adjustable lumbar support device Turning knob to adjust lumbar curvature up to 25mm
3.If you use it in car,Hang the unit on the headrest, and pull the strap to adjust the proper height.
Company:
CHERN SHING TOP CO., LTD.
RISING STAR TOP CO., LTD.
Send inquiry to this company
Customers who viewed this item also viewed